Ripping the Headlines Today, 12/8/15
Making fun of the headlines today, so you don't have to
The news doesn't need to be complicated and confusing; that's what any new release from Microsoft is for. And, as in the case with anything from Microsoft, to keep the news from worrying our pretty little heads over, remember something new and equally indecipherable will come out soon.
Really all you need to do is follow one simple rule: barely pay attention and jump to conclusions. So, here are some headlines today and my first thoughts: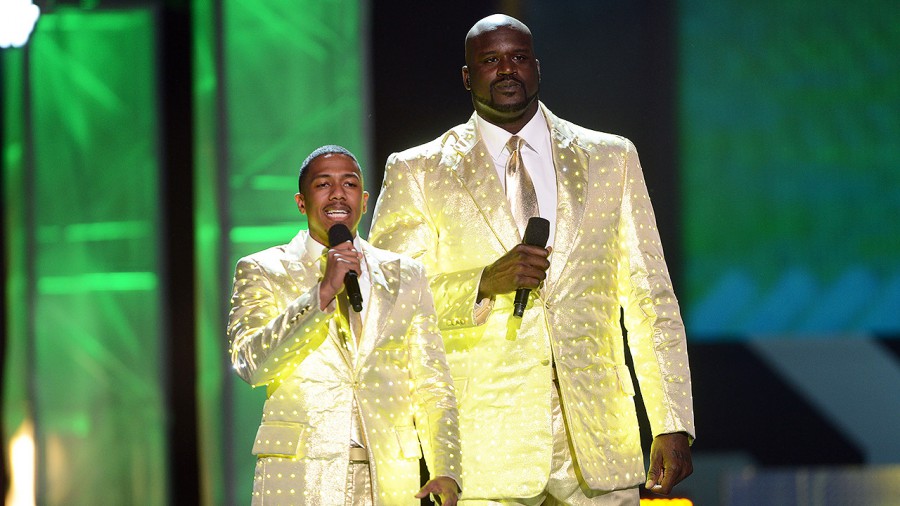 Nick Cannon named Radio Shack 'Chief Creative Officer'
It should have been Shaquille O'Neal, so they could rename it Radio Shaq.
Tom Brady mad at the refs
The deflated balls on that guy.
'Cyber Monday' hits sales record
I'm just thankful 'Cyber Monday' is over and people can go back to using the Internet for what it was intended…. Facebook and porn.
Happy birthday 80th, Woody Allen
Or, as Mia Farrow calls it 'You F$&@ing S*#% Day.'
Ted Cruz says Planned Parenthood gunman was "transgender leftist activist"
Which is also how he's been describing Marco Rubio…
Kim Kardashian: Reality star and husband Kanye West announce birth of baby boy
Although, technically, Kardashians don't actually have kids, they have spinoffs.
President Obama urges world action on climate change: 'Hour is almost upon us'
I'm just glad he didn't say, 'if you like your weather, you can keep your weather…'
Why you should never walk into a job interview empty-handed…
It's why I always steal something from the reception desk.
Jermaine Jackson's wife reportedly arrested for domestic violence
Well, at least, one of them can claim a recent hit.
Mafia heir says mob could take care of terrorisms
How? By raising money through Sheik downs?
Congressional Republicans refuse to discuss new gun legislation after San Bernardino massacre
Looks like congressional Republicans and the NRA are playing bad cop/out of your damn mind cop.
Hillary Clinton campaign made a move that shows how far ahead she is
At least the Prez was away when she measured for those curtains in Oval Office.
Trump: No-one has spent more money in helping the American people with disabilities than me
Donald, it doesn't count what you spend on you.
Happy 67th birthday, Ozzie Osbourne
I worry about Ozzie. If he had a stroke how would we know?
The following two tabs change content below.
Paul Lander
Paul Lander is not sure which he is proudest of -- winning the Noble Peace Prize or sending Sudanese peace activist, Fatima Ahmed Ibrahim, to accept it on his behalf, bringing to light the plight of central Africa's indigenous people. In his non-daydreaming hours, Paul has written and/or Produced for shows on FUSE, Showtime, The Disney Channel, ABC Family, VH1, LOGO, XM/Sirius and Lifetime. In addition, he's written standup material that's been performed on Leno, Letterman, Conan, "Last Comic Standing," etc., Hobo Pancakes and Humor Times. Now, on to Paul's time-commanding Special Forces in Khandahar… (See all of Paul's
"Ripping the Headlines Today" columns here
.)
Latest posts by Paul Lander (see all)
Like the above content? Leave a comment below! Get notified of new content on HumorTimes.com: Subscribe via email!