Your Breasts Have Been Recalled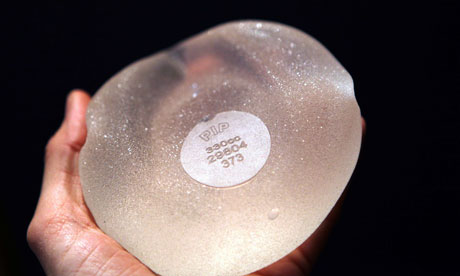 A breast implant produced by the French company PIP (Poly Implant Prothese). Photograph: Sebastien Nogier/AFP/Getty Images

The French government has recommended that all women with breast implants made by PIP (Poly Implant Prothese) have them removed as soon as possible. It has taken the extraordinary measure of offering to not only pay for the procedure for the French women who have the implants, but also for an estimated 30,000 women in Costa Rica, which was one of the principal markets for the implants.
Two weeks ago Paris health officials reported eight cases of cancer in women that had the suspect implants which it was discovered were made using industrial grade, rather than surgical grade silicone.
Xavier Bertrand, the French health minister, said in a statement on Friday that women with PIP implants "do not have a higher risk of cancer than women who have implants manufactured by other firms". But he warned of "well-established risks of ruptures" in the faulty PIP implants.
Some 270 women in the United Kingdom plan to sue clinics where they had the implants fitted.
Meanwhile, Interpol has issued a warrant for the arrest of the founder of the company, Jean-Claude Mas.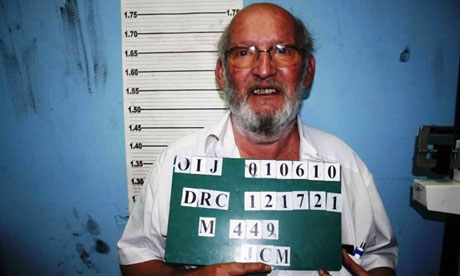 The primary market for the suspect implants was Central and South American countries such as Costa Rica and Venezuela. Neither of the source articles mentioned the United States. For more information see the links below.
Be seeing you.
The following two tabs change content below.
The Town Scryer is a mixed bag of humor, socio-political observations and ephemera from the perspective of a eclectic Pagan veteran of the counter-culture. Philip Posehn's main blog is at
The Town Scryer
.
Latest posts by The Town Scryer (see all)
Like the above content? Leave a comment below! Get notified of new content on HumorTimes.com: Subscribe via email!