Ripping the Headlines Today, 2/27/17
Making fun of the headlines today, so you don't have to
The news doesn't need to be complicated and confusing; that's what any new release from Microsoft is for. And, as in the case with anything from Microsoft, to keep the news from worrying our pretty little heads over, remember something new and equally indecipherable will come out soon.
Really all you need to do is follow one simple rule: barely pay attention and jump to conclusions. So, here are some headlines today and my first thoughts: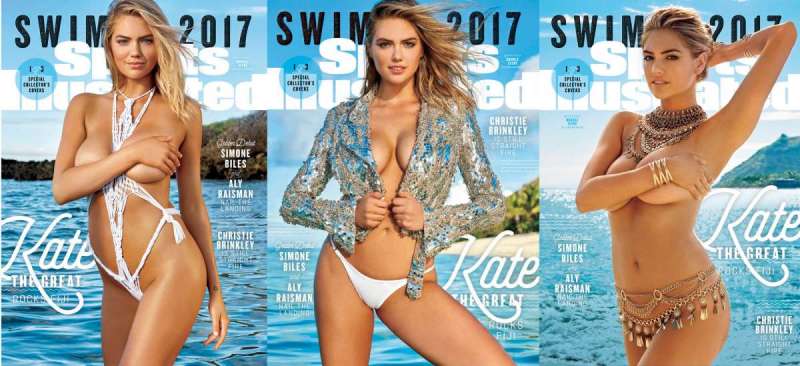 Kate Upton's fiancé Justin Verlander won't have sex with her before games — or sometimes even after
Sorry, guys, this isn't a call for volunteers.
Activists prank CPAC attendees into waving Russian flags at Trump
In fairness, the way things are going, by next year CPAC will be so pro Russian it will be called CCCPAC.
Lindsay Lohan says she was profiled at airport while wearing headscarf
Seems even with the scarf they recognized her from 'Liz and Dick.'
Sean Spicer says protesters against Trump are "paid professionals"
No word if he was complaining or taking credit for creating jobs.
Happy National Margarita Day
Making the day after, 'Who the Hell's Underwear Did I Wake Up with on My Head Day.'
Sweden trolls Trump with offer to teach him country's immigration policy
That's like getting picked on by the kids in band club.
Angelina Jolie eats scorpions and tarantulas with her kids in Cambodia
Hey, at least she knew what it was, as opposed to McNuggets.
Arkansas lawmaker wants to strip Clinton name from airport
Although, I'm guessing he wants it to stay on the 'Mile High Club Lounge.'
Donald Trump to skip this year's White House Correspondents Dinner
Although, the main course will be in his honor … Orange Chicken.
PricewaterhouseCoopers explains Oscars best picture gaffe
And, announces their new name PriceWaterhouseCoopersAndSteveHarvey…
Preibus has cringe-worthy reaction to Steve Bannon patting his leg
In fairness, maybe they were demonstrating how Melania reacts to Donald.
Al Gore Sells $29.5 Million In Apple Stock
Well, now that's one way of going green…
The following two tabs change content below.
Paul Lander
Paul Lander is not sure which he is proudest of -- winning the Noble Peace Prize or sending Sudanese peace activist, Fatima Ahmed Ibrahim, to accept it on his behalf, bringing to light the plight of central Africa's indigenous people. In his non-daydreaming hours, Paul has written and/or Produced for shows on FUSE, Showtime, The Disney Channel, ABC Family, VH1, LOGO, XM/Sirius and Lifetime. In addition, he's written standup material that's been performed on Leno, Letterman, Conan, "Last Comic Standing," etc., Hobo Pancakes and Humor Times. Now, on to Paul's time-commanding Special Forces in Khandahar… (See all of Paul's
"Ripping the Headlines Today" columns here
.)
Latest posts by Paul Lander (see all)
Like the above content? Leave a comment below! Get notified of new content on HumorTimes.com: Subscribe via email!