Ripping the Headlines Today, 3/20/17
Making fun of the headlines today, so you don't have to
The news doesn't need to be complicated and confusing; that's what any new release from Microsoft is for. And, as in the case with anything from Microsoft, to keep the news from worrying our pretty little heads over, remember something new and equally indecipherable will come out soon.
Really all you need to do is follow one simple rule: barely pay attention and jump to conclusions. So, here are some headlines today and my first thoughts: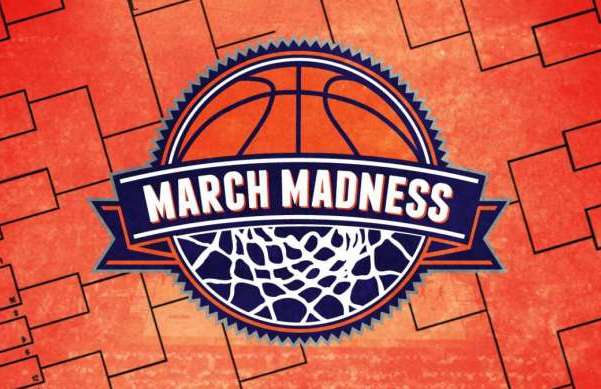 NCAA Tournament: Bracket fever
I'm not saying my NCAA Office pool bracket got off to a bad start, but in two of the games I had the wrong guy singing the National Anthem.
Trump doesn't want his name on TrumpCare
In fairness, he doesn't put his name on anything made in the USA.
Main exit poll indicates Dutch Prime Minister Mark Rutte has won election over anti-Islam populist Geert Wilders.
He also carried California.
Happy 84th Birthday, Ruth Bader Ginsburg
She's the second most popular Supreme. Right after Diana Ross.
Kellyanne Conway walked back Trump Tower surveillance remarks
Apparently, all of Trump's kitchen appliances have alibis.
Justin Bieber refuses to take photo with fan: 'You make me sick'
Sounds like someone's putting together his audition reel for 'Celeb Rehab 2028.'
U.K. intelligence agency GCHQ issues rare public statement to dismiss Trump Tower wiretapping claims as 'utterly ridiculous'
But, they said it in a lovely accent.
Latest polls show broad opposition to GOP Obamacare replacement
Trump: Damn broads…
It's Saint Patrick's Day
Saint Patrick's Day, or, as the old song goes, "When Irish Eyes are Bloodshot…"
Mikhail Lesin is ninth Russian to drop dead during Trump-Russia scandal; second with head bashed in
In Russia, that's known as 'natural causes.'
Sean Hannity hints Obama did cocaine, smoked weed with travel ban judge
Sounds like someone's jealous.
Happy 91st Birthday, Jerry Lewis
I hear kids got the day off from school in France.
'Beauty and the Beast' grosses $115MM over 3 days
Imagine how much more it would have made if all the characters were gay.
Chuck Berry, Rock & Roll Legend, dead at 90
‪Anyone know if he ever forgave Maybelline for not being true?
The following two tabs change content below.
Paul Lander
Paul Lander is not sure which he is proudest of -- winning the Noble Peace Prize or sending Sudanese peace activist, Fatima Ahmed Ibrahim, to accept it on his behalf, bringing to light the plight of central Africa's indigenous people. In his non-daydreaming hours, Paul has written and/or Produced for shows on FUSE, Showtime, The Disney Channel, ABC Family, VH1, LOGO, XM/Sirius and Lifetime. In addition, he's written standup material that's been performed on Leno, Letterman, Conan, "Last Comic Standing," etc., Hobo Pancakes and Humor Times. Now, on to Paul's time-commanding Special Forces in Khandahar… (See all of Paul's
"Ripping the Headlines Today" columns here
.)
Latest posts by Paul Lander (see all)
Like the above content? Leave a comment below! Get notified of new content on HumorTimes.com: Subscribe via email!