Ripping the Headlines Today, 5/1/17
Making fun of the headlines today, so you don't have to
The news doesn't need to be complicated and confusing; that's what any new release from Microsoft is for. And, as in the case with anything from Microsoft, to keep the news from worrying our pretty little heads over, remember something new and equally indecipherable will come out soon.
Really all you need to do is follow one simple rule: barely pay attention and jump to conclusions. So, here are some headlines today and my first thoughts: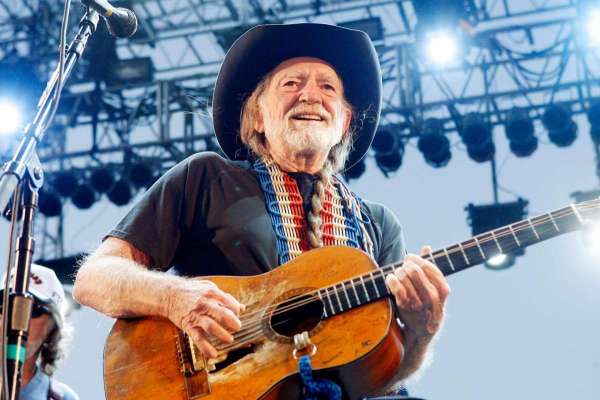 US astronaut Peggy Whitson breaks American spaceflight record
The only other American higher longer is Willie Nelson.
An Ohio mother of four with no criminal record was just deported to Mexico
And yet, Ted Cruz's dad, who killed JFK, gets to stay…
Roger Goodell says NFL sees no medical benefits from marijuana
While the NFL's ad partners at Frito-Lay, Papa Johns, and McDonald's tell him to just shut the hell up.
Obama to get $400K to speak to investment bankers
So, he'll be speaking to Trump's Cabinet and advisers.
Trump invites Philippines president Rodrigo Duterte to White House
Because Saddam Hussein is no longer available.
The USS Carl Vinson has soldiers, missiles and fighter jets—and one fatal flaw
Uh, Apple Maps…
Sean Hannity accused of sexual harassment
So the news went from the EU to the Ewwwwww.
NAFTA: Experts say pulling out is not an effective form of trade negotiations
Who's advising on foreign policy now? Dr. Ruth?
United Airlines reaches settlement with passenger dragged off plane
Or, as he's now known, owner of United Airlines.
Rex Tillerson eyes cutting 2,300 jobs at State Department
And, replacing them all with Jared Kushner…
Chobani Yogurt sues right-wing radio host Alex Jones
Proving being paranoid doesn't mean no one's out to get you.
Comedian Bill Cosby says he has gone 'completely blind'
Damn, now everybody in the room will have to worry about their drinks.
Mike Pompeo, CIA Director: Russia has worked with hostile player Wikileaks.
Nooo! Then, what kind of idiot would praise Wikileaks? Oh wait…
3,000 scientists ask for help running for office to oppose Trump Administration
Trump tells them to go take a long walk off a flat earth.
The following two tabs change content below.
Paul Lander
Paul Lander is not sure which he is proudest of -- winning the Noble Peace Prize or sending Sudanese peace activist, Fatima Ahmed Ibrahim, to accept it on his behalf, bringing to light the plight of central Africa's indigenous people. In his non-daydreaming hours, Paul has written and/or Produced for shows on FUSE, Showtime, The Disney Channel, ABC Family, VH1, LOGO, XM/Sirius and Lifetime. In addition, he's written standup material that's been performed on Leno, Letterman, Conan, "Last Comic Standing," etc., Hobo Pancakes and Humor Times. Now, on to Paul's time-commanding Special Forces in Khandahar… (See all of Paul's
"Ripping the Headlines Today" columns here
.)
Latest posts by Paul Lander (see all)
Like the above content? Leave a comment below! Get notified of new content on HumorTimes.com: Subscribe via email!