Ripping the Headlines Today, 5/9/17
Making fun of the headlines today, so you don't have to
The news doesn't need to be complicated and confusing; that's what any new release from Microsoft is for. And, as in the case with anything from Microsoft, to keep the news from worrying our pretty little heads over, remember something new and equally indecipherable will come out soon.
Really all you need to do is follow one simple rule: barely pay attention and jump to conclusions. So, here are some headlines today and my first thoughts: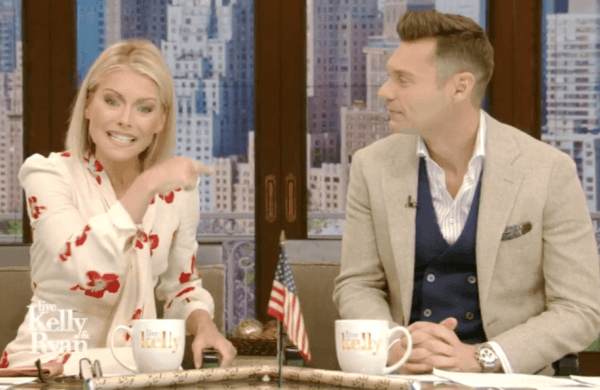 The Obamas will donate $2 million to support summer jobs in Chicago this year
Stay the hell away from those jobs, will ya, Ryan Seacrest?
Brad Pitt discusses getting sober
‪Dude, you have like 30 kids. If you aren't drinking something's wrong.
Duke of Edinburgh, Prince Philip to retire from royal duties
I'm shocked, Prince Phillip was actually doing something…
What you need to know about the GOP plan and pre-existing conditions
Make sure you don't have any…
White House breaks with 16-year tradition of marking Cinco De Mayo
Apparently, Mexico wouldn't pay for the celebration.
Trump administration signaled it may take the only action that could actually stop North Korea
Paging Dennis Rodman! Paging Dennis Rodman!
Happy 58th birthday, Brian Williams
If that's even your real name.
NFL Draft Day 2017 ends
… and the Cleveland Browns are already mathematically eliminated from making the Super Bowl
Texas teacher allegedly had sex with 4 High School boys, including 2 at once
What was she teaching? Multiplication?
We tried McDonald's, Wendy's, and Burger King's signature burgers — and the winner is unmistakable
Uh, heart disease…
Apple now pays the biggest dividend in the world, surpassing Exxon's payout
Bringing about the new phrase 'iPadding One's Bills.'
FCC launches investigation into Stephen Colbert's Trump insults
Damn good chance Colbert tells them to go FCC themselves.
French candidate's campaign emails leaked online days before election
Time to start Russian to conclusions.
The following two tabs change content below.
Paul Lander
Paul Lander is not sure which he is proudest of -- winning the Noble Peace Prize or sending Sudanese peace activist, Fatima Ahmed Ibrahim, to accept it on his behalf, bringing to light the plight of central Africa's indigenous people. In his non-daydreaming hours, Paul has written and/or Produced for shows on FUSE, Showtime, The Disney Channel, ABC Family, VH1, LOGO, XM/Sirius and Lifetime. In addition, he's written standup material that's been performed on Leno, Letterman, Conan, "Last Comic Standing," etc., Hobo Pancakes and Humor Times. Now, on to Paul's time-commanding Special Forces in Khandahar… (See all of Paul's
"Ripping the Headlines Today" columns here
.)
Latest posts by Paul Lander (see all)
Like the above content? Leave a comment below! Get notified of new content on HumorTimes.com: Subscribe via email!