Ripping the Headlines Today, 7/10/17
Making fun of the headlines today, so you don't have to
The news doesn't need to be complicated and confusing; that's what any new release from Microsoft is for. And, as in the case with anything from Microsoft, to keep the news from worrying our pretty little heads over, remember something new and equally indecipherable will come out soon.
Really all you need to do is follow one simple rule: barely pay attention and jump to conclusions. So, here are some headlines today and my first thoughts: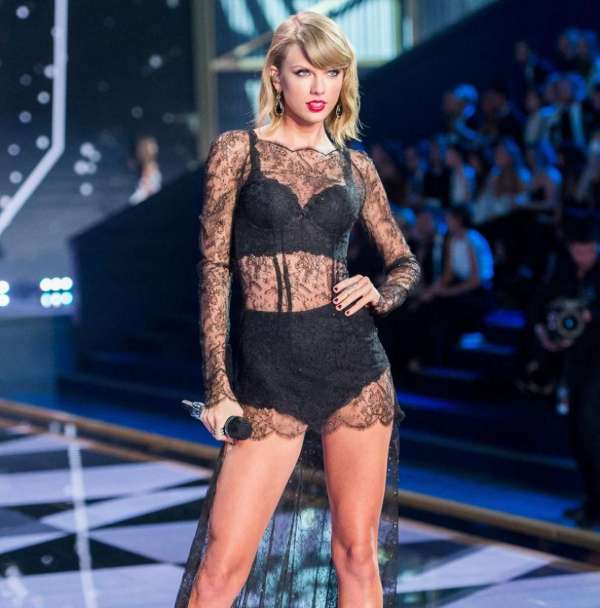 Taylor Swift's Squad: Who's In? Who's out?
And some people are worried about the G-20, North Korea, climate change, etc. Priorities, people. Priorities.
MSNBC's 'Morning Joe' ratings soar following Trump attacks
Who says Trump hasn't accomplished anything?
Tour de France cyclist disqualified after elbowing rival and causing crash
So, while a bike race was happening a hockey match broke out.
Canada turns 150, The U.S. turns 241
Look out Canada; if Trump finds out, you know he'll leave the U.S for a younger country.
Glock is challenging the US Army to finish testing to confirm which handgun is the best
You gotta hate a Glock blocker.
Officers found nest of venomous snakes, pool full of reptiles at Los Angeles area home
So, just another Hollywood agent having a party at his house.
Almost every state has declined the White House's request for voter data
Well, he said, he'd bring the country together.
Death hoax: Kid Rock is NOT dead
…Unless you count his career.
A male engineer explains why so many men in Silicon Valley behave so badly toward women
Uh, because they have a giant microchip on their shoulder?
President Trump apparently can't get a hotel room in Hamburg for G20 Summit
They've seen his credit reports…
Amazon has four different robot vacuums on sale today, including the Roomba 650
And, they all suck.
Bill Gates-backed vegetarian burger coming to a national fast food chain
Although, you will have to send it back at least three times for updates.
Lindsay Lohan urges her Twitter followers to 'Stop Bullying' Donald Trump
Lindsay who?
US lifts laptop ban from Abu Dhabi flights
Frankly, I'm kinda uncomfortable with any country that sounds like a quote from 'The Flintstones.'
Guns and KKK Members at Gettysburg Confederate Rally, but no foes to fight
Lucky for them, given how it turned out the last time.
The following two tabs change content below.
Paul Lander
Paul Lander is not sure which he is proudest of -- winning the Noble Peace Prize or sending Sudanese peace activist, Fatima Ahmed Ibrahim, to accept it on his behalf, bringing to light the plight of central Africa's indigenous people. In his non-daydreaming hours, Paul has written and/or Produced for shows on FUSE, Showtime, The Disney Channel, ABC Family, VH1, LOGO, XM/Sirius and Lifetime. In addition, he's written standup material that's been performed on Leno, Letterman, Conan, "Last Comic Standing," etc., Hobo Pancakes and Humor Times. Now, on to Paul's time-commanding Special Forces in Khandahar… (See all of Paul's
"Ripping the Headlines Today" columns here
.)
Latest posts by Paul Lander (see all)
Like the above content? Leave a comment below! Get notified of new content on HumorTimes.com: Subscribe via email!