Ripping the Headlines Today, 7/31/17
Making fun of the headlines today, so you don't have to
The news doesn't need to be complicated and confusing; that's what any new release from Microsoft is for. And, as in the case with anything from Microsoft, to keep the news from worrying our pretty little heads over, remember something new and equally indecipherable will come out soon.
Really all you need to do is follow one simple rule: barely pay attention and jump to conclusions. So, here are some headlines today and my first thoughts: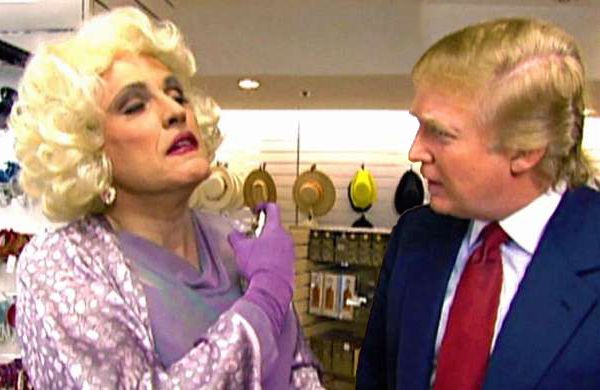 Exclusive: Trump ponders Rudy Giuliani for Attorney General
But, first Rudy has to get through the evening gown portion of the competition.
Senate's 'repeal and replace' Obamacare vote fails 43-57
But, it did win in the Electoral College.
The military spends a lot more on erection pills than transgender care
Hard numbers don't lie, people.
State Department says Secretary Tillerson is 'taking a little time off' amid tensions in the White House
Hmm, sounds like the start of Rexit.
California man arrested on smuggling charge after 3 cobras found in potato chip canisters
Take that, with your cheap-ass whistles, Cracker Jacks.
Anthony Scaramucci gives a profanity-laced interview trashing Priebus and Bannon
Up next, horses' heads in their beds.
Coke planning major makeover for Coke Zero
Especially considering that Zero stands for its approximate number of sales.
Kim Kardashian tweets support of Obamacare
Can Stacey Dash give her opinion, so I can't give a rat's ass about that either?
Reince Priebus out as WH Chief of Staff, Homeland Security head General Kelly in
This means Gen. Kelly will be leaving Homeland Security to takeover 'Homeland Insecurity.'
Kushner and the politics of nepotism
Or, as it's also known, 'The Son-in-Law Also Rises.'
It's National Tequila Day
Making tomorrow 'How Did My Underwear Get On That Goat Day?'
Jeff Sessions is preparing to crackdown on one major drug
Uh, sodium pentothal…
Happy 74th birthday, Mick Jagger
You don't look a day over a 104.
The New Yorker's Ryan Lizza confirms he recorded his conversation with Scaramucci
Look for it to become an HBO stand-up special.
The following two tabs change content below.
Paul Lander
Paul Lander is not sure which he is proudest of -- winning the Noble Peace Prize or sending Sudanese peace activist, Fatima Ahmed Ibrahim, to accept it on his behalf, bringing to light the plight of central Africa's indigenous people. In his non-daydreaming hours, Paul has written and/or Produced for shows on FUSE, Showtime, The Disney Channel, ABC Family, VH1, LOGO, XM/Sirius and Lifetime. In addition, he's written standup material that's been performed on Leno, Letterman, Conan, "Last Comic Standing," etc., Hobo Pancakes and Humor Times. Now, on to Paul's time-commanding Special Forces in Khandahar… (See all of Paul's
"Ripping the Headlines Today" columns here
.)
Latest posts by Paul Lander (see all)
Like the above content? Leave a comment below! Get notified of new content on HumorTimes.com: Subscribe via email!