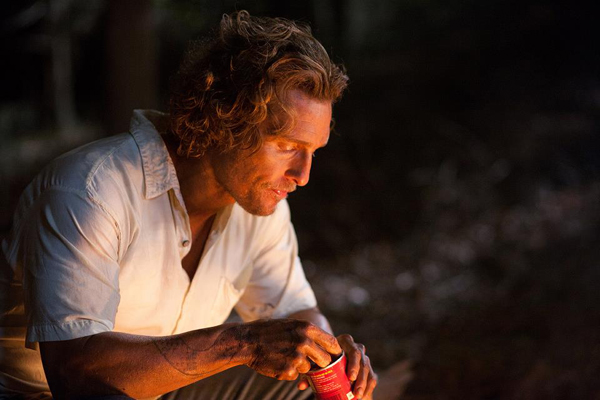 "Mud" — a film review by Gary Chew
Imagine if you can, a film actors' school for men only. The primary acting coaches at the school are Tommy Lee Jones and Robert Duvall … and maybe Sam Elliott. Now you have a good impression of how most of the men in "Mud" talk and act.
"Mud" was a contentious film at Cannes last year; written and directed by native Arkansan, Jeff Nichols. His earlier film was "Take Shelter" (2011).
Two of the males in "Mud" who seem as though they might have been influenced by Jones and Duvall are in their early teens. Tye Sheridan ("The Tree of Life") plays 14-year-old Ellis and Jacob Lofland plays his best bud, Neckbone, the same age. These whippersnappers are just aching to have a big adventure. Nichols' script gives it to these young fellows – right between the eyes.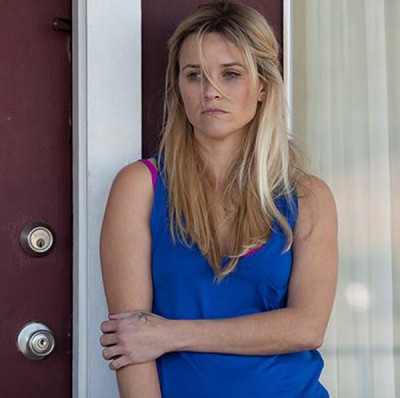 That's because the kids happen onto Mud – played so winningly by Matthew McConaughey — hiding out on a small, tree-filled island in the middle of the Mississippi River. The boys boat out to the island seeking an inboard motorboat that's snagged in a tree on the island, after the big river bloated earlier due to flooding. Someone in their nearby town told Ellis and Neckbone about the abandoned craft.
However, the vessel isn't abandoned. The boys find clues in and around the boat that indicate there's someone using it for shelter. That would be Mud on the lam.
Mud's in trouble for shooting a man dead who beat up Mud's longtime love, Juniper; that would be Reese Witherspoon. The Arkansas State Police are after Mud's butt.
Mud tends to stretch the truth some. But overall, despite his killing that bad guy, Mud's a good man. He needs food and parts to rebuild the boat that's up in the tree. The boat is how he and Juniper will escape from the really bad guys, led by the weird head of the Texas family just into DeWitt, Arkansas, to waste Mud for Mud's killing of the Texas man's son who beat up Juniper. The weird, heavy-voiced daddy is done by Joe Don Baker. Remember him?
Another notable on hand for this Razorback ruckus is Sam Shepard, a retired and solitary Marine sharpshooter who lives in his houseboat just across the river from Ellis' mom and dad's houseboat. Ellis' dad makes his living off the river selling fish. Mom and Dad are on the verge of splitting up, which would put an end to Ellis and his dad living along the water — something they love. Ellis' mom thinks riverside residing is passe. She's a serious, dedicated and loving mother.
Sheridan and Lofland's roles work as the go between for Mud and Juniper somewhat like that seen with a singular teenage boy in the 1972 film, "The Go Between," which comes from a mid 50s novel by the English author L. P. Hartley. "Mud" belongs more to the pair than McConaughey.
Young Sheridan's turn is particularly impressive, much as his role as the son of Brad Pitt's character in "The Tree of Life." Master Sheridan may well be a future Hollywood heart throb for young women like those who confound his character so well in "Mud."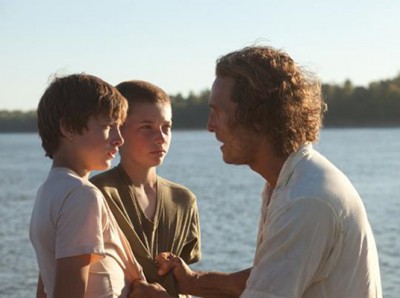 There's lots of male-female rub going on: adult men and adult women not making out well at getting on together … lots of male-female discord as well, with teenage boys being disenchanted by how coy that girls of their generation can be regarding romance, especially considering how inexperienced young fellows can be at their awkward yet hyper-girl-curious age. Some of it is lots of fun to watch.
A subplot brings Ellis in contact with May Pearl, played by Bonnie Sturdivant. May Pearl is two or three years older and six inches taller than Ellis, but Ellis is in love. She thinks he's cool for standing up to a senior high school boy who's been hassling her.
The power of "Mud" (PG-13) is how it portrays how things are … whether in a rural community or anywhere.
Men sometimes wish to hold on to what they've had, so far … sometimes they want to take revenge on others for acts of wrongdoing. And all the time, they don't think clearly when it involves a relationship with a woman – or even a girl.
Witherspoon is alluring as Mud's obsession. She loves him, but seems unable to hold to just one relationship. Sarah Paulson plays Ellis' mom, Mary Lee. Wow. She has brief face time, but runs the show when onscreen. Ray McKinnon as Senior, Ellis' dad, shows the fatigue of a man at the end of his rope, thinking he's not a good husband or father but, as with most characters in the film, means well.
"Mud" is a subtle mix of "Winter's Bone" and "Deliverance," without the darker moments seen in the memorable 1972 backwoods-river story directed by John Boorman.
Jeff Nichols has provided a good movie. His actors are all top-of-the-line with their performances. If you're from the South or have spent much time along a large waterway you'll sense, more so, the authenticity that seeps from an engrossing story about two young bucks who meet up with a wiry man called Mud.

Latest posts by Gary Chew
(see all)