Rodeo clowns and "sensitivity training": Talk about your joke setups!
Missouri's State Fair banned a rodeo clown for life who wore a Barack Obama mask while a bull chased him around the arena. It's a popular disguise. Robbers often walk into bank lobbies wearing a Barack Obama mask, only they give the teller a trillion dollars.
The Missouri State Fair ordered all rodeo clowns into sensitivity training to prevent a repeat of Saturday's ridicule of Obama. It gets even worse. In addition, it seems the bull once texted photos of his horns to a cow, and now he might have to resign from rodeo.
Jack Kennedy's presidency will be recalled on the fiftieth anniversary of his death in November. We all loved him. However, his Addison's Disease required steroids, so his record for most number of White House affairs will always be accompanied by an asterisk.
New York Yankees star Alex Rodriguez returned from injury and hit a big home run Friday. Willie Nelson played the Hollywood Bowl Saturday and Breaking Bad opened Sunday. For drug dealers it was the biggest weekend of free advertising since Woodstock.
Breaking Bad's last season began Sunday about chemistry teacher Walter White who manufactures pure crystal meth. It's too popular. You must now produce a photo ID to buy nail polish or Sudafed at drug stores, which meth users complain is voter suppression.
San Diego Mayor Bob Filner quit sex rehab after four days Friday while a fourteenth woman came forward to accuse him of groping her. His prospects for recovery aren't good. Last week his doctor told him to stop drinking, and then he told him to stop laughing.
Manhattan's Stop and Frisk law was ruled unconstitutional by a Manhattan federal judge. The judge cited stats proving that New York cops were mostly patting down blacks and Hispanics. The low crime rate allowed New Yorkers to judge Paula Deen with a clear head.
Paula Deen won a discrimination suit Monday but it should have been a mass murder charge. She coats beef in a two-thousand-calorie crust and fries it in hog grease. Whitey Bulger got Paula Deen's recipe for chicken fried steak and he never had to use a gun again.
Boston mob legend Whitey Bulger was convicted in federal court on multiple counts of murder, conspiracy and racketeering. His conviction was noted throughout the nation. People in Florida are shocked that any man named Whitey could be found guilty of murder.
Michael Jackson was reported by forensic accountants at the L.A. civil trial to have been five hundred million in debt when he died. Now that he's dead he's worth billions in memorabilia sales and tribute concerts. It's why Paul McCartney won't drink anything his kids offer him.
Oprah Winfrey said she was insulted by a Swiss sales clerk who told her she couldn't afford a forty thousand dollar purse, before Oprah indignantly pulled out her wallet and bought it. What a moment. Any car dealer will tell you that's exactly how you sell a Bentley.
Attorney General Eric Holder ended mandatory jail time for drug convicts Monday. He thinks rehab for addicts can pre-empt the shootouts, the street corner hooking and jail time. He doesn't buy the idea that AA speeches need to be entertaining as well as spiritual.
Mexico's President Enrique Pena Nieto proposed a plan to allow foreign oil companies to take part in Mexico's state-run oil company. They want us down there to increase overall business. Mexican kidnappers are working with flash cards so they can instantly tell the difference between an oil worker and an oil executive, so we don't waste each other's time.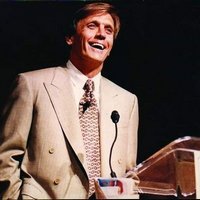 Latest posts by Argus Hamilton
(see all)