Making fun of the headlines today, so you don't have to: "Madden NFL 15 Top Video Game" and much more

The news doesn't need to be complicated and confusing; that's what any new release from Microsoft is for.  And, as in the case with anything from Microsoft, to keep the news from worrying our pretty little heads over, remember something new and equally indecipherable will come out soon.
Really all you need to do is follow one simple rule:  barely pay attention and jump to conclusions.  So, here are some headlines today and my first thoughts:
Madden NFL 15 top video game
Look for the special edition where the players are even more realistic, called "Madden NFL: 15-to-Life."
The average white American only has one black friend
I call dibs on Oprah.
President Obama said ISIS isn't Islamic
Conservatives don't know whether to disagree or say "as a Muslim, the President should know."
Scots spurn independence in historic vote
Scotland's new motto is "I'm UK, You're UK."
NIKE drops Adrian Peterson
No word if they offered factory jobs to his kids….
President Obama met with Ebola survivor Kent Brantly in the Oval Office
Causing FOX news to come out in favor of Ebola.
South Korea detains American trying to swim to the North
Hey, next time, you might want to book a flight, Dennis Rodman.
New Al Qaeda India branch attacks wrong ship
What do you expect? You always sacrifice quality when you outsource.
Kanye West demands fan in wheelchair stand up
In fairness, he probably was asking himself, "What would Yeezus do?"
Gerard Depardieu said he drinks 14 bottles of wine a day
Proving even the French need subtitles to know what the hell he's saying.
Mississippi coroner advises residents to shoot burglars
In fairness, for him it is a good way to drum up business.
White House evacuated after man jumps fence
You'd think Joe Biden could get an appointment.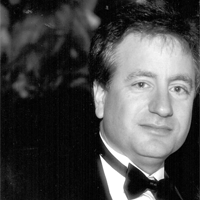 Latest posts by Paul Lander
(see all)