Everyone's talking about how violent Rihanna's new song is, but how will it affect geopolitics?
The warning message accompanying the latest video from pop provocateur Rihanna reads: "Scenes of a violent and political nature. You have been warned." What follows is simply shocking.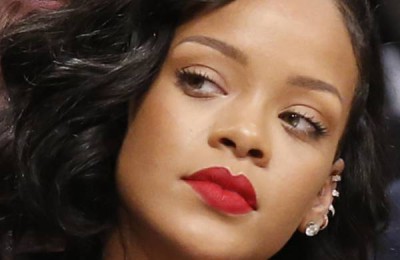 The video — viewed 14 million times since its release — has seen news networks across the globe react in dramatic fashion, with CNN's Don Lemmon stating, "Is this an empowering middle finger to authorities, or is it just a messed up piece of artistic negligence? That question was rhetorical, people, it's the latter."
'Greece Better Have My Money' (GBHMM) is a dramatic seven-minute film, co-directed by the Barbadian singer, actress, songwriter and fashion designer.
The plot is simple — a man, known simply as Mr. Greece, has defrauded the singer's group out of money. After failing to make a June 30th payment of $1.6 Billion to Rihanna's employer, the IMF, the singer, gun in hand, kidnaps Greece's wife, an arrogant, ignorant woman. With the help of two friends, Mr. F (France) and Mr. G (Germany), Rihanna shoves the woman into the trunk of her car. After driving into the remoteness of the countryside, again with the help of the aforementioned men, the singer ties up the hostage, before knocking her out with a bottle of Cristal.
When the victim's husband still fails to repay the money, Rihanna tracks Greece down, puts a bag over his head, knocks him out with a bottle of Grey Goose, and pushes him into a pool full of piranhas.
"What the hell is this? I presume it's a messed up homage to Reservoir Dogs and the current economic crisis, but it's anybody's guess," commented Bill O'Reilly.
Greece Better Have My Money is the second single from Rihanna's eighth album, and is based on the singer's disdain for the country in southeastern Europe. When asked what motivated such an explicitly violent video, she responded, "Greece is often called the birthplace of Western civilization, but it will be the death of Europe."
Many Twitter users, or Tweeps, accused the beauty of glorifying violence against Greece, with some criticizing Rolling Stone's final verdict: "Insane fun. Helicopters, boats, Mr. F, Mr. G, Cristal, Grey Goose, crazy stunts, piranhas and a dead Greek. Rihanna just rockin' out with her glock out. What's not to love?"
Latest posts by John Glynn
(see all)