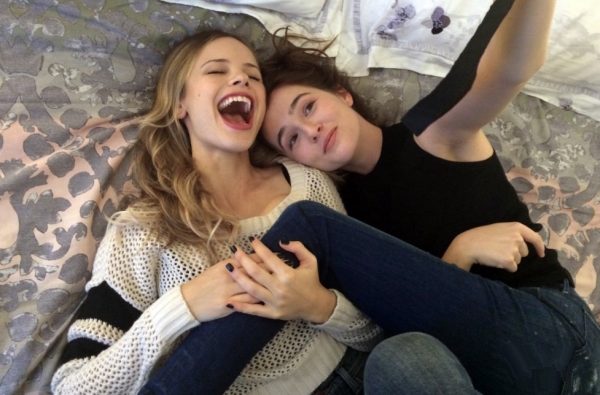 "Before I Fall" – a film review by Gary Chew
Ouch!  Before I Fall begins with two strikes against it.
Nubile, pretty high school girls are caught up in their own small, ordinary world of dating, bullying, hanging out in the cafeteria and being silly. Presently, there's even the hackneyed overture of a rich jerk of a guy in the hall between classes telling Samantha that his folks will be out of town overnight. He wants Sam to come to a really wild party he throwing. And oh yes, semi-sweet Samantha is still a virgin.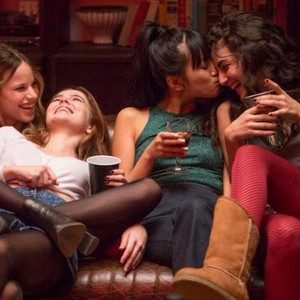 Strike one.
The narrative that follows on is Samantha (Zoe Deutch) repeating one day of her life, seven times … commencing on February 12th. Terrified, she awakens first thing the first morning from what appears to be a nightmare about being involved in an awful car crash on a dark, deserted road. This continues.
Sam and her gal pals are in a swell SUV driven by Lindsay, the glamorous leader of the pack. Lindsay is played by a young woman who might have the most catchy epicine name in show biz today, Halston Sage. (Ms. Sage has looks suggesting she might be the grand daughter of one of my favorite popular singers of the last century who goes by the name of Carly Simon but now sings songs by Gershwin.)
Everything that happens on this one day in Sam's life, leading up to the crash that evening, is played again almost to the letter, but with Sam re-adjusting her actions and reactions with each pass along the fateful trek of the 24-hour period. With days passing, she becomes a wily expert about what's to happen in her immediate future.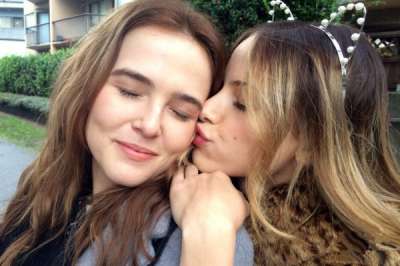 Strike two.
I hasten to interject here that Bill Murray wasn't cast in Before I Fall, although he would have fit well if there had been a grandfather role in Maria Maggenti's script adapted from the popular novel (same title) written by Lauren Oliver.
The young actors in this movie are well-grounded. Especially Ms. Deutch; and in particular, Logan Miller, who plays Kent, the horny, befuddled, commonplace teenage male who's always in films that boast several scenes taking place in high schools and their cafeterias.  Miller twisted my head with the stretch he shows in this movie. I'm impressed. But that stretch shown by young Miller wouldn't be possible if the script didn't allow for him to bring it off. It's also what powers up the other characters to give their best effort.
This is the point at which the next pitch is about to be thrown at you as you stand at your imaginary home plate … sitting there in your sleek movie house recliner. (Aren't they comfy?)
Yes Before I Fall, not stumbling but with mature finesse, swept me to a point that compelled me to say to myself: "My God, this is a grownup movie!  It has something to say that's important to a codger like me as well as other humans, while simultaneously attracting those who are about as old as my younger daughter."
The third pitch you'll want to hit out of the park.  It's pretty much a grand slam of a movie.  So congratulations go to the director of Before I Fall:  Ry Russo-Young, who'll be only thirty-six this November.  And indeed, an epicine name she has as well … just like Halston Sage has.

Latest posts by Gary Chew
(see all)