Here are the top names for kids that have for many reasons been banned around the world
We might be expecting babies or they are a long way away, but one thing's for sure that we already have chosen names for them.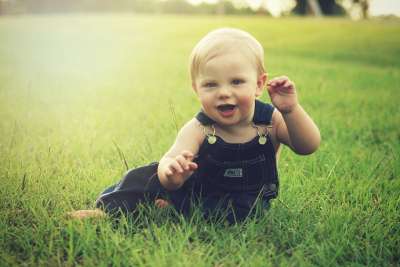 Naming your kids whatever you want isn't wrong but you need to make sure they aren't made fun at for the rest of their lives.
Some countries have stepped in and stopped parents naming their children with bizarre terms after there were incidences of them being bullied at school. So, what are the different bizarre children names that have been banned around the world? Let us take a look below!
Germany
Adolf Hitler is a huge part of Germany's unfortunate history and has banned parents from giving that name to their children. The European country has also banned top names that are high on the embarrassment list.
A few other names that the German government has banned are Kohl, Stompie, and Osama bin laden.
France
If there's a chance that a particular name can lead to a lifetime of mockery then it is banned in France. The country is so strict about it that birth certificate officers have to inform governmental authorities, if any name they've seen fits the ban description.
The matter is taken to court and it is upon the judges to allow to the child to keep his "unique" name or not. Some names that are banned in France include strawberry, nutella, and Mini Cooper.
Iceland
Iceland believes in prevention rather than cure and that's why new parents have to submit their newborn child's names to the National Registry within six months of birth. In case the name isn't on the list, the parents are required to gain special approval from the Icelandic Naming Committee.
The country's naming rules are pretty strict, causing more than half of submissions to be rejected and that is because the country wants to protect its linguistic values and grammatical structure. If names submitted don't have C,Q, and W in them (Icelandic alphabets), the name is banned.
Sweden
In Sweden, the rules are simple. The names that sound offensive are banned. New parents are required to register their newborn's name in the Swedish Tax Agency in three month's time and if they aren't able to, they have to pay fines. Some of the top names the Swedish government has banned are Ikea, Elvis, and Metallica.
New Zealand
Rather than offensive sounding words, New Zealand government has banned names that are more than 100 characters long or resemble an official titles. Examples of names banned in the southern hemisphere country are Cinderella Beauty Blossom, sex fruit, and fat boy.
Portugal
Portugal is another country that is strict when it comes to names and has an 82-page list of banned names. The government has made a rule that names should be traditional, have meaning, and gender specific. Giving nicknames is banned because they consider it doesn't have any meaning.
Are there any other names that you know have been banned as well? Let us know below!
The following two tabs change content below.

The
Humor Times
is the "World's funniest news source!" Sure, we like to inform our visitors, but in a playful sort of way. We believe political satire is one of the best ways to help folks let down their defenses and see things in a new light, as well as to help bring haughty leaders back down to earth. Plus, it's just plain fun! The
Humor Times magazine
(delivered to your door 12x/year) is a great way to enjoy this brand of humor, it makes a wonderful gift, and
SUBSCRIPTIONS
are very affordable!

Latest posts by Humor Times (see all)