Check out all the great Cartoon Galleries at HumorTimes.com.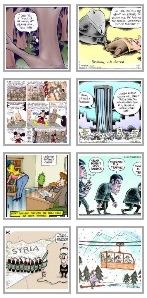 And be sure to view some of our hilarious Political Humor Videos and the great non-political Funny Videos as well!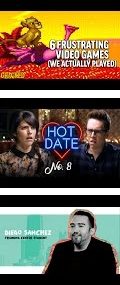 Don't miss the Latest Movie Review by Gary Chew!
Need Quality Website Work done? Get it done by people you can trust: our crew at the Humor Times!
Latest in our Cartoon Caption Contest series!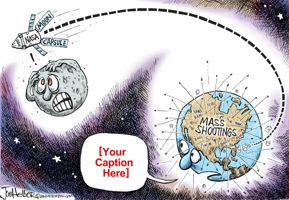 Test your cartoon writing ability. Click cartoon to enter!
Humor Times store


Check out our Humor Times t-shirts, mugs, buttons, magnets and more!
International Cartoons
See some of the best international cartoons from around the world!
We've Got Your "Unique Gift Idea" Right Here!!!
Take advantage of the Humor Times' low Subscription Rates, and Give the Gift that Keeps 'em Smiling All Year Long! Give the Humor Times!
Advertise on the popular Humor Times website and in this E-Newsletter!
Reach thousands of intelligent, fun-loving readers, affordably!
Check out all the fun at the Humor Times website:
This is the latest
edition of our free newsletter. We hope you'll pass it on to friends and family! See our Privacy Policy here.
The Humor Times is available at these fine stores in Sacramento & the Bay Area and by subscription! (Want to see it near you? Tell 'em to contact us!)