Dan Alba Cartoon Gallery
Click on any Dan Alba cartoon and scroll through. Enjoy!

Dan Alba Bio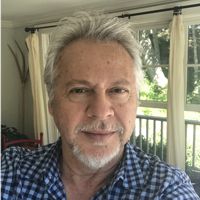 As an educator with over 40 years of experience, Dan Alba has acquired in-depth and diverse knowledge in the fields of education, professional development, organizational leadership, politics, history and human behavior.
In his tenure as a classroom teacher and Director of Facing History and Ourselves, he has found humor to be the organizational glue that kept all his relationships strong and lasting.
Alba's work with students, teachers, administrators, parents and the wider community offered him the opportunity to connect with a diverse group of people from all walks of life. The common denominator among these diverse groups was humor. As Dan says, "Humor connects us, binds us, humanizes us and gives us permission to be our ourselves. Humor transcends the barriers of isolation and loneliness, summoning laughter, smiles and giggles during the best and worst of times."
Find Dan Alba on LinkedIn, Facebook and participating in posts tagged with #Cartoonconversations on Instagram.