D

onald

C

hump's

C

ontemporary

R

eality

A

bsurdly

P

ackaged – Political Memes Gallery
Click on any DC C.R.A.P. meme and scroll through. Enjoy!
Get the DC C.R.A.P. book, and shop the t-shirts, the mugs, etc!
DC C.R.A.P. creator Regi Taylor has a book featuring many of his memes and more, which is published on Amazon.com. It lays bare the agenda Donald Trump and his legions are pursuing within the context of America's white supremacist legacy.
Mr. Taylor also offers a line of t-shirts, mugs, etc, with the memes from this gallery printed on them. Visit his store here.
Here's an infomercial Mr. Taylor created for his DC C.R.A.P. memes:
DC C.R.A.P. creator: Regi Taylor
Regi Taylor is a professional writer and artist. He's had hands-on experience with major consumer publications, covered high profile freelance PR assignments in New York City, and is an experienced political aide. The married father of four is a published poet, and has achieved accolades as an artist associated more with social commentary than art for art's sake, competing in the World Trade Center Site Memorial Competition, and earning citations in the U.S. Congressional Record. Regi has been a newspaper Op/Ed and feature writer, authored his first book of graphic political satire in 2019, and is currently works in public relations/marketing/media.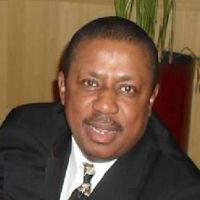 Latest posts by Regi Taylor
(see all)