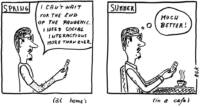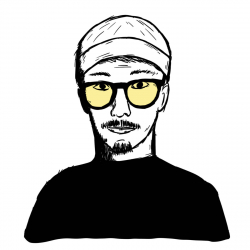 R. G. Karkovsky is a graphic designer, photographer, visual artist and filmmaker working across a variety of mediums.

He specializes in album covers, posters, logos, social media graphics, street, urban and product photography and photo manipulation. His first short film, Les Nuances de la longévité, was released in 2019.

In addition to studio work, he teaches visual communication and popular culture at several colleges, he plays ukulele and guitar and writes. Sources indicate he is addicted to coffee and music.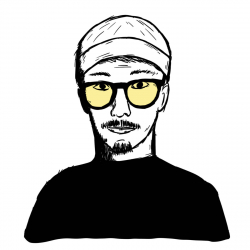 Latest posts by R. G. Karkovský
(see all)
RG Karkovsky Cartoon Gallery Click on any RG Karkovsky cartoon and scroll through. Enjoy! RG Karkovsky's Bio R. G. Karkovsky is a cartoonist, graphic designer, artist, music video … Read more