Seen & Heard on the Web: Play Chess
From the Play Chess page on Facebook: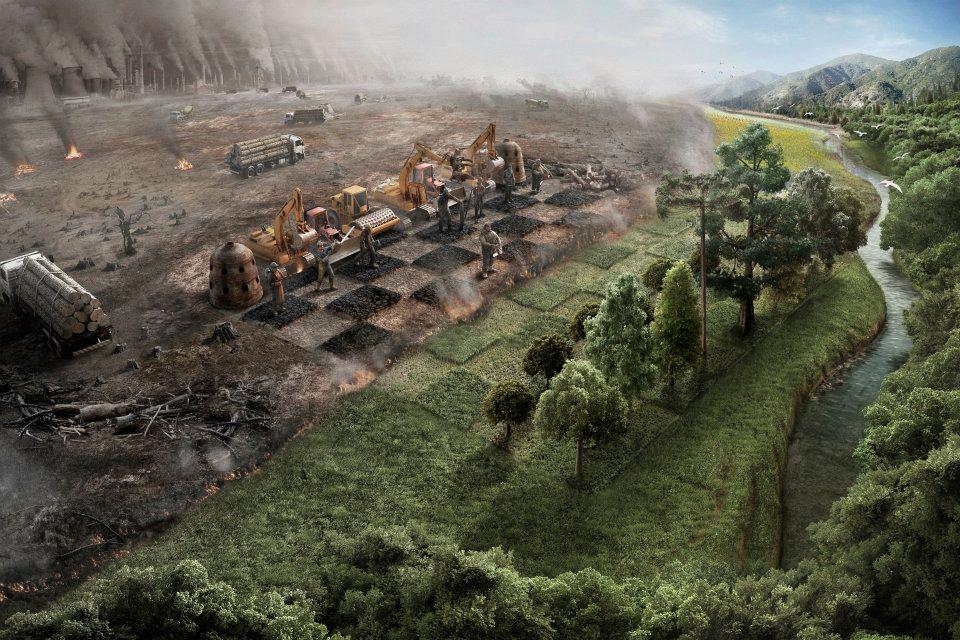 In the never-ending "game" of "progress" vs the environment, the natural world continues to lose ground.
Consider the latest world summit being held this week in Rio de Janeiro. Environmentalists say the constant breaking of pledges made at these events are rendering them nothing more than a string of farces:
As more than 100 world leaders descend on Rio de Janeiro for a global conference on the environment this week that's supposed to build on the 1992 Earth Summit, some environmentalists say these large international gatherings have lost their value…

"We don't need the heads of state here, frankly," Pat Mooney, executive director of ETC Group, an Ottawa-based environmental organization, said from Rio. "Quite honestly the grandstanding around some of these treaties, it was nonsense and we knew it was nonsense at the time."

Mr. Mooney and others say progress on environmental protection is more likely to come "bottom up," from regional initiatives and non-traditional players and not from big international conventions.

"The expectation that a lot of formal top-down multilateral agreements are going to pave the way, no one believes that any more," said Hank Venema of the Winnipeg-based International Institute for Sustainable Development. He said better results can be found in agreements like the Natural Capital Declaration, signed by chief executives of financial institutions from around the world pledging to incorporate environmental factors in their operations. "The hope is basically that the bottom up, the regional initiatives, the local stories, can be scaled up and replicated," Mr. Venema said. "From my perspective, that's where the momentum lies and that's where the hope lies."

— The Globe and Mail
The following two tabs change content below.

The
Humor Times
is the "World's funniest news source!" Sure, we like to inform our visitors, but in a playful sort of way. We believe political satire is one of the best ways to help folks let down their defenses and see things in a new light, as well as to help bring haughty leaders back down to earth. Plus, it's just plain fun! The
Humor Times magazine
(delivered to your door 12x/year) is a great way to enjoy this brand of humor, it makes a wonderful gift, and
SUBSCRIPTIONS
are very affordable!

Latest posts by Humor Times (see all)