Local Bat Festival joins others around the country
The Shine cafe in Sacramento is holding a Bat Festival fundraiser on Saturday, Oct 13, 2012, from 4pm to 11pm. Admission is free and open to all ages. Donations are accepted. Shine is located at 1400 E Street in Sacramento (map).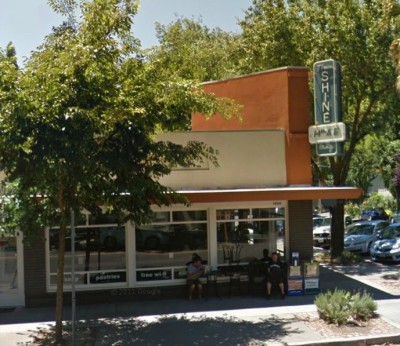 There will be live music, art displays, and real bats.
Bat art will be available for sale, "batty drinks" will be offered, the place will feature bat decor, and 10 live bats will be present that visitors can see up close.
Donations are gladly accepted to help bat rescue "rehabbers" have another successful year, helping the little flying mammal critters do their job of taking care of the environment and controlling mosquito populations.
The public is invited to join the fun and learn about these amazing creatures while also helping them.
The festival and the music starts at 4pm, BBQ starts at 5pm. Live bats will be on display from 6pm through 10pm. All ages are welcome, and education related material will be available.
Being an October show, there will be some art depicting the zombies, succubi and so on.
The live band lineup will feature: Travis Latrine, Jean Paul De Roover (on tour from Canada), INSTAGON, Radio Drive By (on tour), SRO, Tao Jiriki, Jen n General, & more.
Bat Festivals are held in other regions of the US, as well. The annual Austin Bat Festival is held at the end of each summer, and the Great Lakes Bat Festival is an annual two-day summer event that started in 2002.
The purpose of the festivals is to bring attention to the diversity of life on earth, teach people about the importance of bats, explain the need for conservation, and give people the tools to make a positive change in their local environment.
Also, there is the Organization for Bat Conservation, which is dedicated to protecting bats, other wildlife, and the ecosystems they need to survive.
According to Shine's website:
Shine is a culmination of creative efforts, resulting in a community gathering place where our customers will come to know it as 'my place.'

Shine's philosophy is to create an environment with an under-one-roof accessibility for work, study, conversation, and culture.

With gourmet coffee, pastries made locally, and fresh organic dishes including smoothies and comforting soups-of-the-day, Shine seeks to become the standard of fulfillment.

Gallery style walls will showcase local artist's wares, and our weekly entertainment schedule is designed to illuminate grass root talent including acoustic music, poetry, thinking games, special guest appearances, independent creations, and a basic sharing of ideas.

We at Shine believe our first responsibility is to our neighborhood, and to serve as a model in a new era of community development, that is Shine.
More info: shinesacramento.com, (916) 551-1400.