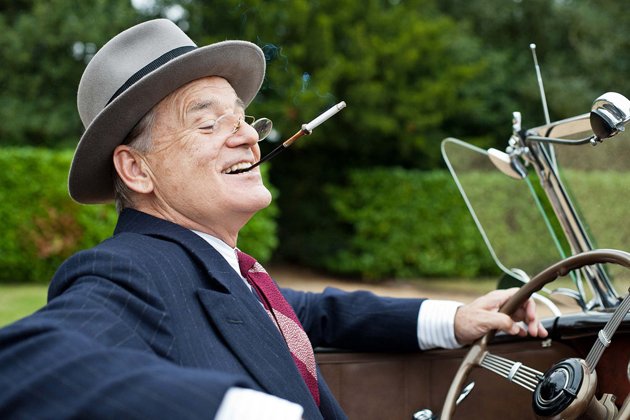 "This Is 40" and "Hyde Park on Hudson" — films reviewed by Gary Chew
Laughs for Americans during the winter holidays this year may be in shorter supply with domestic tragedy and misfortune filling so much of the plate. Let me put you on to a couple of new movies that give an opportunity for having a good chortle or two, "This Is 40" and "Hyde Park on Hudson." They're something that might prove useful.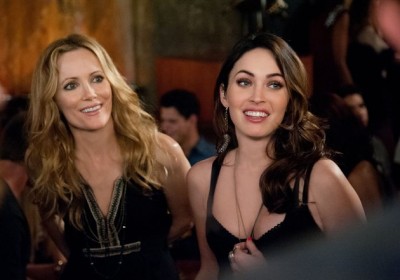 This Is 40
Judd Apatow has a shiny new film to entertain called "This Is 40." Paul Rudd and Leslie Mann return in their characters first seen in Apatow's riotous, "Knocked Up." This is another foible-filled family trek through the simple, embarrassing and humorous intimacies of a set of parents and their two young daughters.
Pete has a small record company that's not doing so well, despite the surroundings Apatow puts him and wife Debbie in. Debbie has a snazzy little dress shop where she suspects that one of her attractive salesgirls is taking from the till and looks like she might have another job on the side. The sales gal is played by Megan Fox.
Debbie is just turning 40, although she claims she's "only" 38. Pete's dad (Albert Brooks) is looking for work and needs frequent loans from his son. Sadie at 13 and Charlotte at about 9 are struggling to come to terms with the other sister's strange behavior, given that, according to Charlotte, "Sadie's body has gone weird."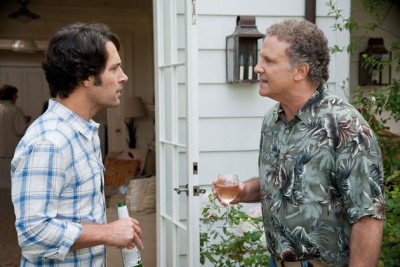 Maude and Iris Apatow play the daughters and are the actual children of Judd Apatow and his actual wife, Leslie Mann, so "This Is 40" is really a family project, you see. But due to the director's really clever, sitcomish but uber blue dialogue, it's likely not what could be called "your family kind of movie" with a Disney label on it.
Hyde Park on Hudson
Meanwhile in another cinema there's "Hyde Park on Hudson," a story drawn from 1939 when the King and Queen of England spend a weekend in upstate New York with Franklin Delano Roosevelt and his wife and distant cousin. It's set among the gathering clouds of America's coming to terms with joining the fight against Hitler and his Nazis.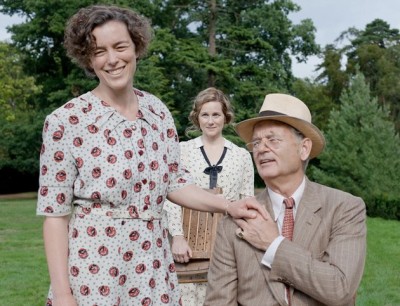 Bill Murray deftly portrays America's 34th president. Laura Linney, who never appears in bad films, plays Daisy, FDR's distant (yet not so distant), younger cousin and Olivia Williams is spot on as the first lady, Eleanor.
"Hyde Park on Hudson" humanizes Roosevelt. Although a staid performance, Murray gives a dash of lightness – and maybe impishness – to the character of a historical figure most associated with hard times, war and the New Deal. It's an aspect of FDR that's not, to any great extent, ever reflected much light before, and allows for us to see the subtle, almost boyish chicanery and ego of a revered and powerful man who is pushing 70.
Roger Michell (Notting Hill) has directed "Hyde Park on Hudson" with an understated elegance that plays much like an almost perfectly filmed poem, if one could be. Jeremy Sams' supporting music is the best of fits for this film.
"Hyde Park on Hudson" will make you laugh in a more gentle way than "This Is 40," but isn't either type of mirthful expression a welcome emotion?
Happy holidays…whatever you call them.

Latest posts by Gary Chew
(see all)