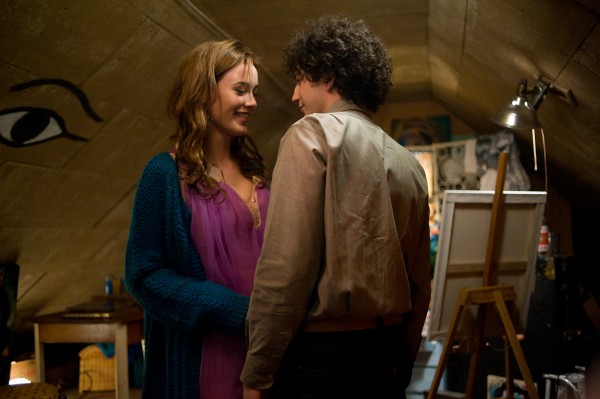 'Not Fade Away' — a film review by Gary Chew
Coming-of-age films are as common a genre as a staged car chase on a hilly street in San Francisco or anywhere else in United States. This latest one, Not Fade Away, occurs on the other end of the continent near the Jersey Shore.
David Chase (there's that word again) is at it again … not with a successful long-running series about wiseguys in Jersey, but a two-hour feature about British-Invasion-obsessed teenage guys smitten with Mick, Dylan, the blues, long hair and amplified guitars.
Our story begins on the day a president is assassinated in Texas. A New Jersey family sits at the kitchen table, listening to and watching the aftermath of one of America's great tragedies of the 20th century.
All other kinds of hell have and continue to break loose in America, musically and in the media. Yes, we know about that, especially those who lived it, and even more so for those of us who worked in the media of the early '60s.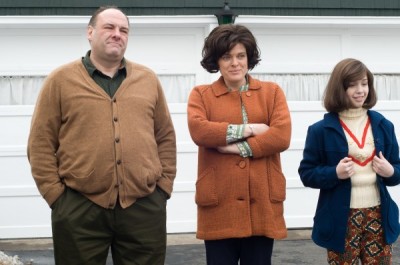 Douglas (John Magaro) is near to graduating from high school and lives with Pat, his dad (James Gandolfini); mom, Antoinette (Molly Price); and younger teenage sister, Evelyn (Meg Guzulescu). Pat runs a Pep Boys' auto parts business. The family is lower middle class.
Douglas is a drummer and plays some guitar, but it's revealed in the not-so-heavily-plotted, character-driven film that the dude can sing lead better than another guy in the band, who, at the outset, is up front with the vocal cords. Mick and the rest of the Stones weigh heavily on the band member's minds. But Douglas thinks even more about Grace (Bella Heathcote), a fetching girl his age whom he sees often in the school hallways.
Grace and her slightly older and much wilder (more liberal) sister, Joy, (Dominique McElligott) live at home with their successful ad-man father and mother. What we have here is a clash of classes already. And what would a coming-of-age film be without such friction?
"Not Fade Away" is fundamentally a series of scenes showing the young guys running into what most people are up against as they struggle through their late teens. The film is loaded onto the machinations of those times: the Beatles, the Stones, Buddy Holly, Bob Dylan (tell me Magaro doesn't look like Dylan) and less-evolved rock 'n' rock of the mid-to-late '50s. Then there's Rod Serling and other memorable visuals that include a quick shot of an Elvis feature, David Hemmings in "Blow Up" (1966) and a slightly longer scene with Orson Welles and Marlene Dietrich as police Capt. Quinlan and Tanya in "Touch of Evil" (1958).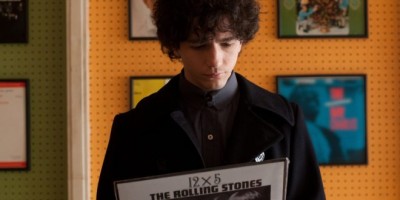 A highlight in "Not Fade Away" for me was Chase's intercutting of the sound of Bo Diddley doing that smashing good riff of his with another track of the same piece played the band featured in the film. Chase has the music editing down. Of course, you can't keep still in your seat when Mr. Diddley does his thing in the black-and-white kinescope. Oh yes, handling the music: Steve Van Zandt (from "The Sopranos," and a rock musician who hangs out with Bruce Springsteen).
Chase takes you through the changes in the characters, stressing the differences and the expected places at which some will likely settle. They are familiar to us, for those who remember them, for simply being there, so to speak. The sequences could supply young moviegoers connective tissue between "that was then" … and "this is now" kinds of things.
"Almost Famous" is not far removed from "Not Fade Away," but Chases' movie doesn't deal with concert travel and writing a piece for Rolling Stone magazine. It's "The Sopranos" territory, but I hasten to say that only one hoodlike fellow shows up. He's a record producer and promoter. His is a difficult story for the boy band from Jersey to swallow. From the record guy, the line that sums it up is, "That's why they call it the music business."
I had the feeling some characters in the film were bound to head west … you know (?), Los Angeles.
It's there, and then that the feeling of getting to California hits a moviegoer right between his or her EarPods. And it's where the ending, not to be divulged by me, may heft a good deal more in terms of what Chase wants you to take away from his movie, after all the high school histrionics of '60s teens, including a hilarious in-the-bathroom weed-smoking scene that's funny even if you aren't one of those who's passing the joint from one to the next.
One more clue about the close of "Not Fade Away." The final scene, I think, seems more like something David Lynch might have directed than Chase.
Early on, you see JFK's visage on a black-and-white television screen. Much later, it's a campaign poster of RFK pasted in the window of an empty storefront on a deserted, nighttime Los Angeles downtown avenue.

Latest posts by Gary Chew
(see all)