West of Memphis — a film review by Gary Chew
Equal justice under the law is the reason for the documentary, "West of Memphis." Many are familiar with this recently resolved example of shoddy police work and justice in Arkansas. West Memphis is a short drive into Arkansas from Memphis, Tennessee.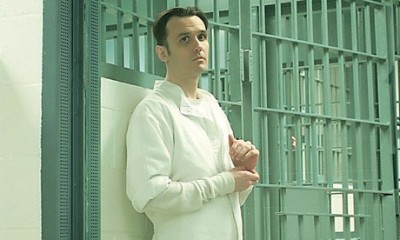 Three teenaged boys were arrested in 1994 for the 1993 murder and bodily mutilation of three other 8-year-old boys in West Memphis. The case, which has no racial aspect to it, was complex and saw no complete resolution — with regard to the young men convicted — until 2011.
The film was directed by Amy Berg, who also did the 2006 documentary, "Deliver Us >From Evil," about a pedophile Catholic priest assigned to parishes not far south of Sacramento during the early 70s through the early 90's.
The teenagers charged with the crimes in Arkansas were convicted on bogus testimony by one of the three suspects who suffers from a mental disability and possibly, it seemed to me as I watched the film, because the trio's leader has the first name of Damien. Due to the mutilation of the victims, West Memphis authorities accepted the killings of the younger boys as a satanic ritual.
Thanks to improved DNA testing, later forensic results put the convictions in serious doubt, yet the State of Arkansas would not grant the West Memphis Three a new trial even with worldwide outcries and support from those believing the three were not guilty. People of note were involved with working to free the West Memphis Three. Some appear in the documentary: Peter Jackson, Johnny Depp and Natalie Maines to name three.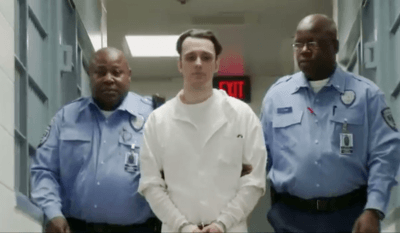 The film is a mountain of information to process, and lots of it is confusing, uneven and disorganized. It may take a second look to sort out all the real people in the documentary and their relationship to one another. Graphics used for personal identification, venues and some sub-titled conversations are not enough to take the jumble out of this overly long but important film.
Despite that, I urge you to see "West of Memphis."
After all, as mentioned, it speaks to the importance of equal justice under the law. Unfortunately, Berg's film indicates that, to some in Arkansas, justice is less important than politics, although near the end, one Arkansas judge (taken from news video) makes concluding statements that tend to soothe those putting up the fight for the trio's freedom. And there's startling material that leads one to the possibility that the real perpetrator of these crimes still walks free and the authorities know who it is.
I'll let you watch the film to find out who that just might be, should you not have been able to keep up with what's new west of Memphis.

Latest posts by Gary Chew
(see all)