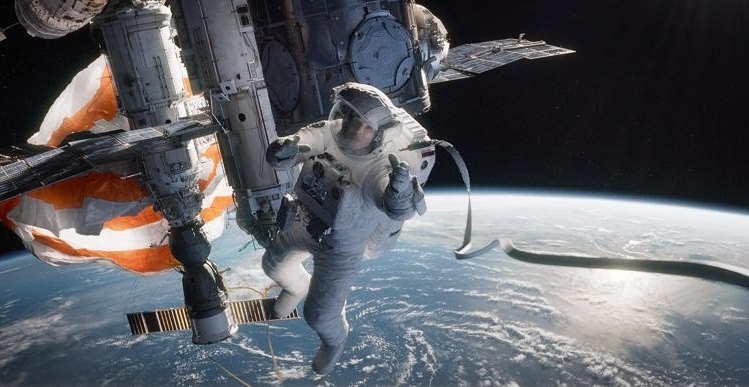 "Gravity" — a film review by Gary Chew
When I learned the movie "Gravity" would be released, neither Sandra Bullock nor George Clooney — both leads in the film — piqued my interest, although these fine actors always attract a great deal of attention. It was the movie's director that really made me focus on it.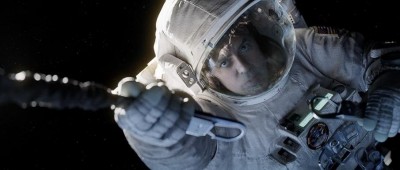 I flashed on two earlier pictures of Alfonso Cuarón that told me "Gravity" could be one hell of a movie. Those earlier pictures of his, "Y Tu Mamá Tambien" and "Children of Men," were powerfully moving. It's been a long while since seeing them, but they haven't faded from my memory bank.
I'll have some trouble forgetting "Gravity," as well.
My first thought on leaving a screening of it the other night was, "Simply a superb crowd-pleasing picture." I've read that, besides wanting to be a movie director, Cuarón was quite keen on being an astronaut. His desire to be in space plays large in "Gravity."
Clooney's character, Matt Kowalski, is a NASA astronaut in space with a medical doctor having the epicene name of Ryan Stone, a female played by Sandra Bullock. The MD is along to apply her scientific knowledge to the mission taking place some 200 miles above the planet we live on.
"Gravity" might contain Sandra Bullock's best ever performance.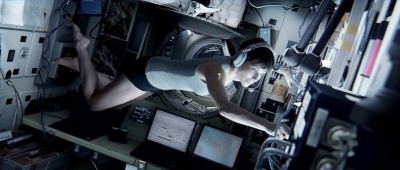 An accident elsewhere in space has scattered junk in an earth orbit at the same altitude where Kowalski and Stone are at work outside their spacecraft. They're suddenly thrown into grave danger as the residual debris whizzes by — at bullet speed — with each circumnavigation.
I'm certainly no expert on space or how a mortal man makes a movie that so realistically appears to be in space for nearly all its duration, but I think Cuarón has given us just that on the big screen. It's simply amazing to see, but difficult to describe with just words.
The opening scene of "Gravity," you'd swear, is cinema's most lengthy tracking shot. My stars, where does Cuarón make the first edit? It looks as though there is none. It seems seamless.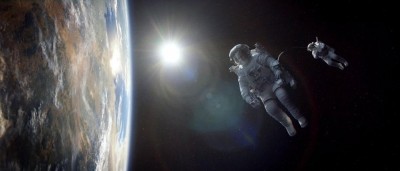 Much like "Children of Men," "Gravity" doesn't let up on the tension and suspense, and marked, short bursts of the ethereal, which are easily suggested in space, but caused by the fact that Kowalski and Stone are being subjected to its reality and, in this circumstance, the horror that space and the debris that intermittently shoots by them may render.
The message of "Gravity" is "Never give up, never give up!" But I wonder if maybe a more subliminal thought might be instilled in the minds of those who see it, and thus make the suggestion for "not giving up" even more important when also applied to persevering to insure the longevity of a habitable earth, and not merely one's own ass.
The movie feels as lonely as when Gary Lockwood's "Frank" floats away — in a pressurized suit — from Keir Dullea's "Dave" as Stanley Kubrick had it in "2001: A Space Odyssey."
Such a sight certainly must make earth look like a really nice place to be, especially when viewing it from more than 200 miles away in an airless deep freeze and your oxygen tank is nearly empty.

Latest posts by Gary Chew
(see all)