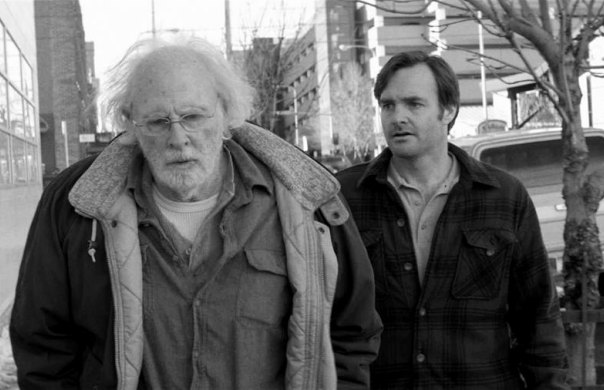 "Nebraska — a film review by Gary Chew
For all these years, Bruce Dern has more often than not played a weird bad guy. He once "killed" John Wayne in a Western. In Dern's latest picture, "Nebraska," he's not really a bad guy at all, but a crusty old codger who's pulling right up alongside dementia with a good deal of nonchalant style that can only be pulled off by someone who's got the talent of a Bruce Dern.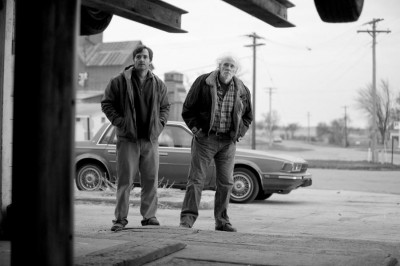 Woodrow T. Grant is Dern's character and he's — by god — going to Lincoln, Nebraska to get his one-million dollars that a publishing company has waiting for him. The outfit has told Woody so by slow mail sent to his home in Billings, Montana.
If necessary — by god — Woody will hoof it all the way down southeast to the Cornhusker State and claim his prize money. At his age, it's time to boost the bank account … and besides, Woody needs a new pickup.
Kate, his mouthy, old wife (June Squibb), thinks the SOB is plumb silly going on about garnering big bucks waiting for him down in Nebraska. David, Woody and Kate's younger adult son (Will Forte of SNL), isn't as harsh in his assessment of Woody's determined effort to walk to Lincoln, but he knows his father's plan might look goofy to the neighbors and anyone else around Billings.
The Son relents and Kate keeps on bitching as David proceeds to drive Dad to at least Hawthorne, Nebraska where Woody, Kate and the boys used to live. Maybe he can persuade his father on the way that there isn't any money for — by god — Woodrow T. Grant in Lincoln, Nebraska.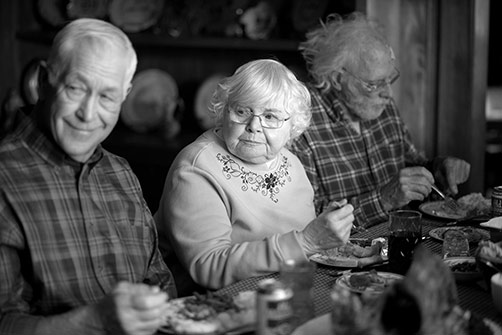 David's older brother, Ross, who's the news anchor on the local Billings TV station gets caught up in the Grant family duress too. Although not a large role, Ross is played by "Breaking Bad's" infamous lawyer Saul — as done by Bob Odenkirk. Talk about a stroke of great casting. I have to chuckle every time I think about Ross/Saul as a TV news anchor. Take it from someone who's worked in television, Director Alexander Payne's "Nebraska" resounds with truth.
When the guys get to Hawthorne, they take time to see their relation still living there; Uncle Ray, Aunt Martha and their sons Bart and Cole. Woody also drops by the local beer joints — he's always done quite a bit of boozing — to see if old drinking buddies are still in Hawthorne.
Well now, there's at least one of Woody's old buddies on scene. His name is Ed Pegram. The venerable actor, Stacy Keach has that tasty part.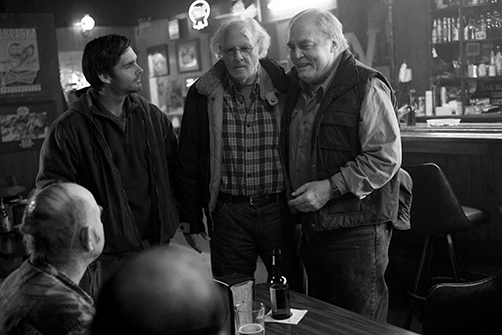 Words slip out prematurely that Woody has become a millionaire in his old age. Seems like not only Ed Pegram, but a few other in town are now saying that Woody has owed them money for years. The Hawthorne newspaper even wants to do a human interest piece on Woody's good fortune. Bart and Cole (Tim Discroll and Devin Ratray) are unusually taken with the notion that Woody is so rich. When not watching the television, their beady eyes fairly shine with hope to see that much money. These guys are really creepy and really funny.
After Kate gets down to Hawthorne following Woody and David's arrival there, things start to really pop as June Squibb just about walks off with every scene she's in. And Odenkirk does his share of scene stealing too. Dern and Forte are more laid back, but totally solid in their performances.
Just so you'll know, Woody and David do make it on to Lincoln, where there are only spoilers for people reading this. I can say though that you won't be sorry if you see "Nebraska." It's just about as good as 2013 can get for watching a picture show — and one in black and white, at that. "Nebraska" also resounds — by god — with decency.

Latest posts by Gary Chew
(see all)