Gary Chew's Best Movies of 2013

I'm just one guy. I wasn't able to see all the new movies of 2013. And since I fall into the freelance niche of the writing business, I often select what I want to see at the expense of other (probably) fine films that I don't. Therefore, this article should have a headline that reads, "Best Movies of 2013 That I Saw." And here they are …
Tied at number one on my 2013 hot film hit list are "Inside Llewyn Davis" and "August: Osage County."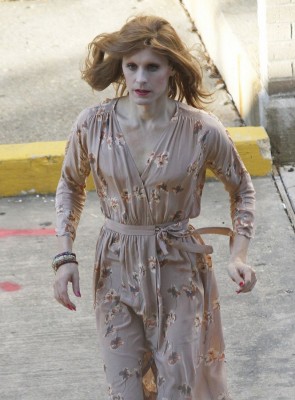 I choose these two since the Coen Brothers have subtlety, smarts and nuance down to near perfection, and because "Osage County" — the other one at number one — was shot not far from where my fraternal grandmother lived much of her life. How cool is that? She would've totally dug "Osage."
One more reason would be fine. It's that my taste in movies and the writing of them hew very closely to what you get in either of these excellent feature films. Let's face it, taste is here to stay and arguing about it usually turns out to be futile.
I had difficulty choosing between movies number three and four as well. In fact, both of them are much like the tied front runners. Number three is "Dallas Buyers Club." Number four is "Nebraska." Both are superbly well-made. Standing out in this pair are Matthew McConaughey and Jared Leto in "Club" and Bruce Dern and June Squibb in "Nebraska." Stacy Keach and Bob Odenkirk ("Breaking Bad's" zany lawyer guy) also shine in the Corn Husker movie that's pretty neat too, 'cause it was shot in black and white.
Number five is the based-on-fact Bay Area tragedy, "Fruitvale Station." It will weigh heavily on you, but it's surely time well spent in your theater seat watching and maybe wiping away a tear.
David O. Russell's latest is number six, "American Hustle." The stellar cast makes this movie tick. All four main characters are ticket selling film actors who've made year-end waves with moviegoers. How do Christian Bale, Bradley Cooper, Amy Adams and Jennifer Lawrence grab you? And throw in Modesto's own Jeremy Renner playing the Mayor of Camden, New Jersey in this "Hustle."
Numbers seven and eight may be more surprising. Both have faded some as they were released earlier in the year. Woody Allen's "Blue Jasmine" works at you on so many levels and Cate Blanchett's amazing performance in the title role nails it for me. It was shot in the Bay Area, with some striking footage near Marin.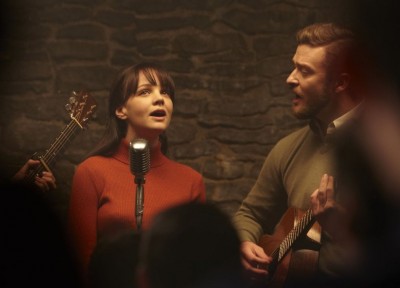 Number eight could be compared to "Jasmine" in tone, but maybe a smidgen lighter. Our favorite "Tony," James Gandolfini, who left us in 2013, doubles with the still vibrant and lovely Julia Louis-Dreyfus in "Enough Said." It's a heart warmer replete with talented people and a fetching story to boot. If you've missed this one, you've missed one.
I'm glad some one has gotten history down better than D.W. Griffith did when he made "Birth Of A Nation" just under a century ago. Brit Steve McQueen brings into better focus what slavery was all about well before the Civil War. That alone is worth some kind of special award. A strong cast that includes Chiwetel Ejiofor, Michael Fassbender and Benedict Cumberbatch, plus unsettling scenes of brutality inflicted on plantation slaves make "12 Years" not go away.
My number 10 film of 2013 is likely to be a bigger surprise than the previous nine. "That Spectacular Now," is spectacular in a low key kind of sweet way. Shailene Woodley, the charming newcomer — seen as George Clooney's older daughter in "The Descendants" — can only capture your attention and maybe your heart as she plays opposite Miles Teller in a coming-of-age picture of an obstreperous high school party dawg who meets a not so typical nice girl. Both are on the cusp of that "grow up" thing.
I'm all ears as I await "Her" with Joaquin Phoenix, Amy Adams and the voice of Scarlett Johansson.

Latest posts by Gary Chew
(see all)