Earth Day: "Sustainable Sacramento: Know Water"
A message from the Environmental Council of Sacramento (ECOS)
Earth Day 2014 is a time for celebration and reflection. As friends of the Earth, we will celebrate the beauty of nature and the natural order. We will celebrate our collective efforts over the years in working proactively to energize and bring positive change to the Sacramento region as we strive to develop thriving communities.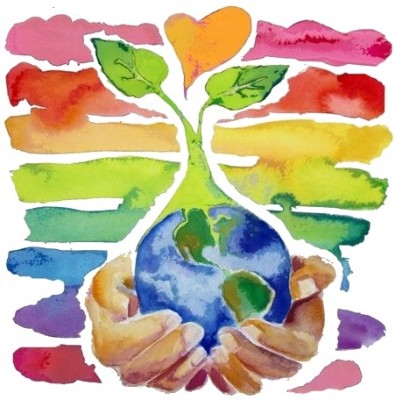 The event will be held from 11 AM to 4 PM on Saturday, April 19, 2014 at Southside Park (8th & T Streets in downtown Sacramento). Admission is free.
Earth Day 2014 will be a time for reflection. At a time when we are experiencing day-to-day the destructive effects of climate crisis caused primarily from our continued addiction to fossil fuel and the stranglehold corporations and the financial elites have on our democracy, it will be a time to reflect on how we together will step up our efforts to reverse this catastrophic trend. We can also reflect on how we can not only succeed in creating a natural balance, but on how we will build the next greener economy and, once and for all, achieve social-environmental justice.
The theme of Sacramento Earth Day 2014 is "Know Water": We will focus on informing and activating celebrants to understand from where our water comes and ways to better conserve this precious resource. As this current drought makes clear, our water source is finite and we must change our habits. As working people we must learn to stand together in order to change the world.
The Environmental Council of Sacramento (ECOS) is excited to announce the 2014 Sacramento Earth Day celebration. It will be from 11 AM to 4 PM on Saturday, April 19, 2014 at Southside Park (8th/T Streets in downtown Sacramento). Admission is free to the public.
Over 100 organizations and businesses with an incredible array of practical information, goods and services that will enable people to save money and cultivate a healthier, more fulfilling and sustainable way of life will be exhibiting.
There will also be great live music and entertainers from the stage area throughout the day, healthy cuisine, and fun activities for all (including children). We anticipate approximately 5,000 members of the public will attend the event.
Like us on Facebook, and leave a comment!
The Humor Times is a co-sponsor of this event, and will have a table there. Come check out some back issues and meet the publisher editor, James Israel.