Excerpted from an article by Matt Taibbi, RollingStone.com, May 11, 2011:
They weren't murderers or anything; they had merely stolen more money than most people can rationally conceive of, from their own customers, in a few blinks of an eye. But then they went one step further. They came to Washington, took an oath before Congress, and lied about it.
Thanks to an extraordinary investigative effort by a Senate subcommittee that unilaterally decided to take up the burden the criminal justice system has repeatedly refused to shoulder, we now know exactly what Goldman Sachs executives like Lloyd Blankfein and Daniel Sparks lied about. We know exactly how they and other top Goldman executives, including David Viniar and Thomas Montag, defrauded their clients. America has been waiting for a case to bring against Wall Street. Here it is, and the evidence has been gift-wrapped and left at the doorstep of federal prosecutors, evidence that doesn't leave much doubt: Goldman Sachs should stand trial…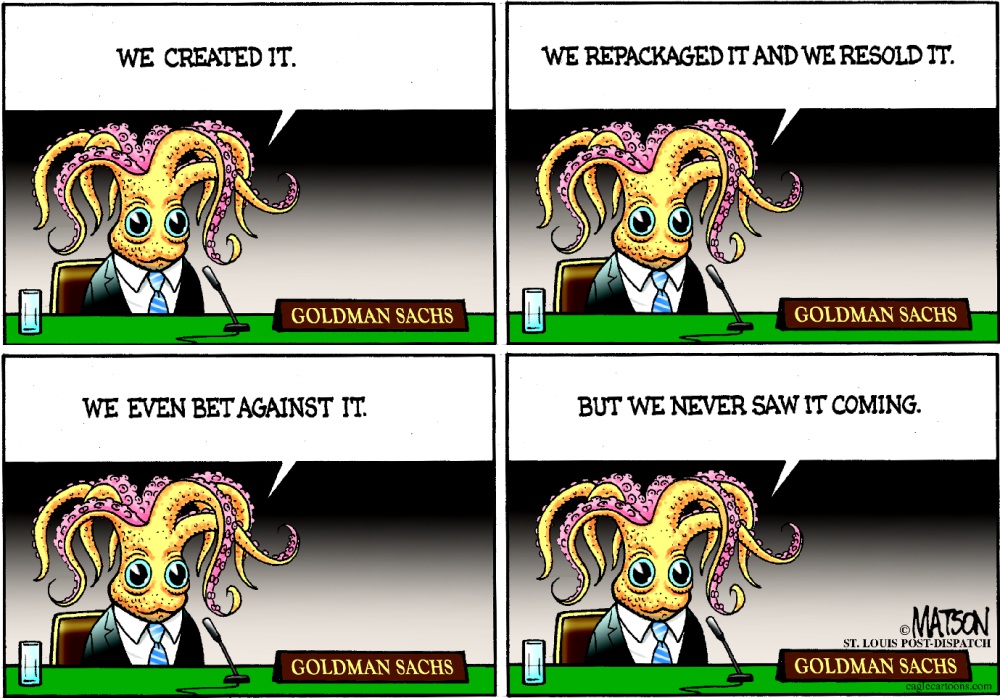 The mountain of evidence collected against Goldman by Levin's small, 15-desk office of investigators — details of gross, baldfaced fraud delivered up in such quantities as to almost serve as a kind of sarcastic challenge to the curiously impassive Justice Department — stands as the most important symbol of Wall Street's aristocratic impunity and prosecutorial immunity produced since the crash of 2008…
The bank seemed to count on the unwillingness or inability of federal regulators to stop them — and when called to Washington last year to explain their behavior, Goldman executives brazenly misled Congress, apparently confident that their perjury would carry no serious consequences. Thus, while much of the Levin report describes past history, the Goldman section describes an ongoing? crime — a powerful, well-connected firm, with the ear of the president and the Treasury, that appears to have conquered the entire regulatory structure and stands now on the precipice of officially getting away with one of the biggest financial crimes in history.
Defenders of Goldman have been quick to insist that while the bank may have had a few ethical slips here and there, its only real offense was being too good at making money. We now know, unequivocally, that this is bullshit. Goldman isn't a pudgy housewife who broke her diet with a few Nilla Wafers between meals — it's an advanced-stage, 1,100-pound medical emergency who hasn't left his apartment in six years, and is found by paramedics buried up to his eyes in cupcake wrappers and pizza boxes. If the evidence in the Levin report is ignored, then Goldman will have achieved a kind of corrupt-enterprise nirvana. Caught, but still free: above the law.
To fully grasp the case against Goldman, one first needs to understand that the financial crime wave described in the Levin report came on the heels of a decades-long lobbying campaign by Goldman and other titans of Wall Street, who pleaded over and over for the right to regulate themselves.
Before that campaign, banks were closely monitored by a host of federal regulators…
Goldman was like a car dealership that realized it had a whole lot full of cars with faulty brakes. Instead of announcing a recall, it surged ahead with a two-fold plan to make a fortune: first, by dumping the dangerous products on other people, and second, by taking out life insurance against the fools who bought the deadly cars.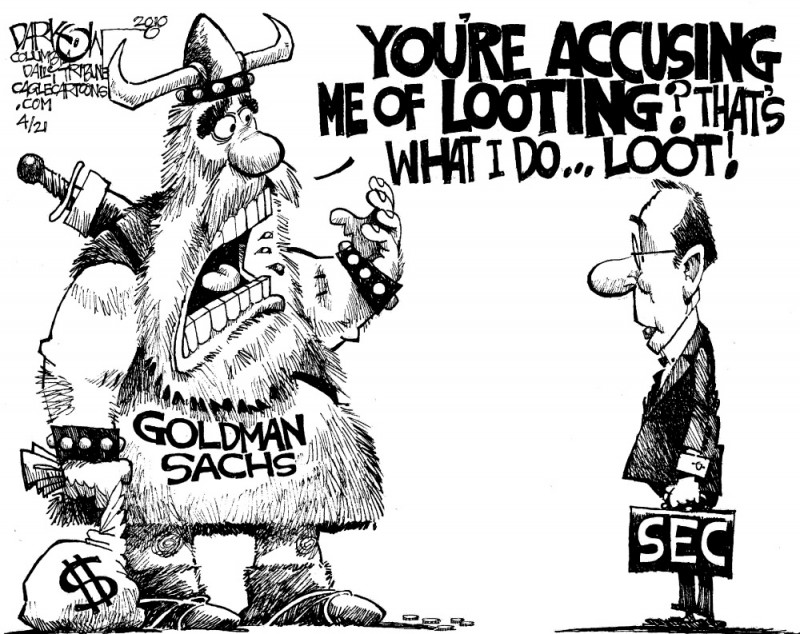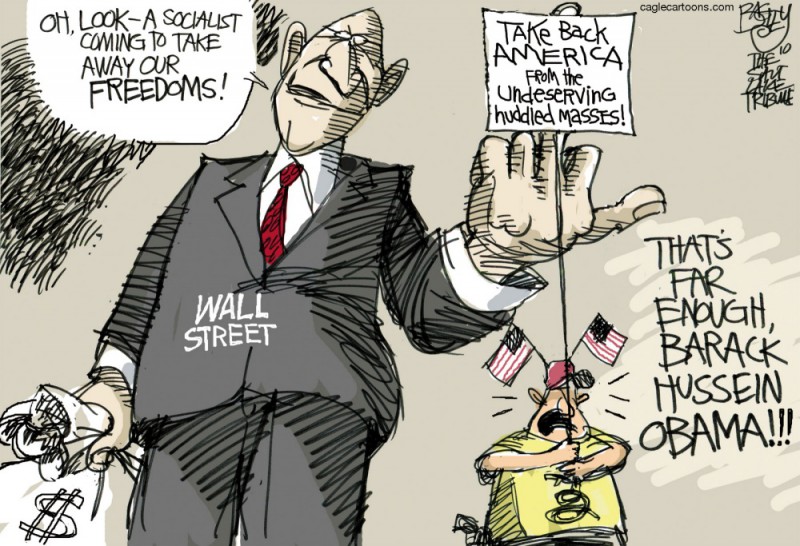 The following two tabs change content below.

The
Humor Times
is the "World's funniest news source!" Sure, we like to inform our visitors, but in a playful sort of way. We believe political satire is one of the best ways to help folks let down their defenses and see things in a new light, as well as to help bring haughty leaders back down to earth. Plus, it's just plain fun! The
Humor Times magazine
(delivered to your door 12x/year) is a great way to enjoy this brand of humor, it makes a wonderful gift, and
SUBSCRIPTIONS
are very affordable!

Latest posts by Humor Times (see all)