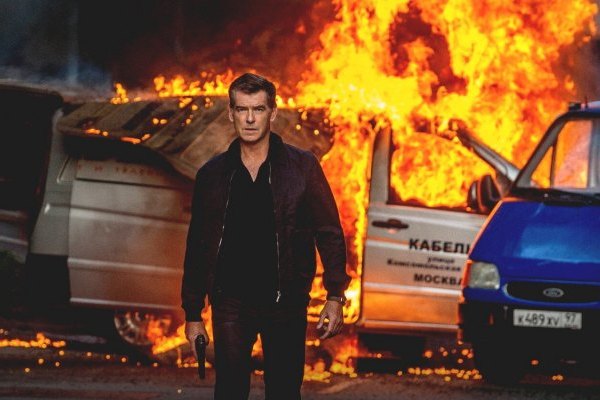 The November Man – a film review by Gary Chew
You could say that "The November Man" is Pierce Brosnan's fifth James Bond movie, except that he doesn't play 007 in it, nor did Ian Fleming write the novel. That was done by the late Bill Granger under the title "There Are No Spies."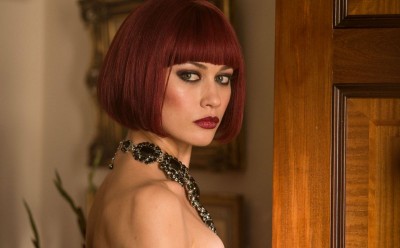 Brosnan plays Peter Devereaux, out of Granger's "November Man" series of spy stories. And if that weren't enough, Olya Kurylenko, who played the same part in "Quantum of Solace" with Daniel Craig (our present-day Bond) is seen in "November Man" as Alice — even though she looks rather Russian.
Devereaux has retired from the CIA and is taking life easier in Switzerland. But with only a few frames having slipped through the projector, the super spy is brought back online for … yes, you guessed it … one more caper. This one has to do with a soon-to-be new Russian president named Federov (Lazar Ristovski) and confusing connections that thread all the way down to a series of murders of Chechen refugee girls; one of whom who had been given aid by Alice, inasmuch as Alice works for a relief agency in Belgrade.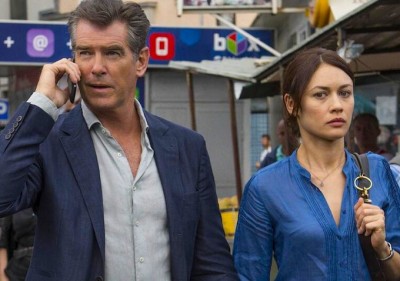 Hanley, Devereaux's former CIA boss, is handled well by Bill Smitrovich. Smitrovich looks starkly suave sporting his "Yul Brynner" hair shave. Or maybe that's a "Jesse Ventura" cut … I'm not sure.
Flashing back a few years, the script reveals a mentor/rookie relationship between Devereaux and a new agent named David (Luke Bracey). Father/son spies. Really? No, matter of fact. Devereaux and David don't get along at all. Competition is a large thing out there in the Cold. Sure 'nuf, David snuffs an old Russian double-agent girl friend of Devereaux's that pisses November Guy into a rogue snit. Watch out!
Another passing item to watch out for is — pretty much — the only thing that really got my attention in this Roger Donaldson's photo play. That would be the character Alexa, played by a woman who has the grooviest nose I ever seen in a moving picture. Her name: Amilia Terzimehic. Donaldson should have allowed more screen time for this lithe, flexible female as her character strides across several movie sets killing people, willy-nilly, with no apparent sense of remorse.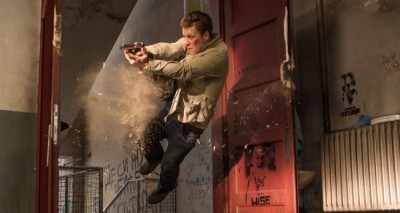 Lets hope more casting directors slip Ms. Terzimehic into more heady stuff like she pulls in "The November Man." She's touted as a Champion of Rhythmic Gymnastics for Bosnia and Herzegovina.
Moving almost relentlessly, the applied action, chasing, shooting and smashing could inure a film goer, while the surprises and twists almost collapse in on themselves with little impact. The cause might be that there isn't a character for whom one can give a damn except, maybe, for Alice and Devereaux's dead girl friend.
No doubt, this kind of flick has wide appeal. I'm sure it will attract young folks who didn't have that great, first experience seeing Sean and Ursula do it back in 1962. Using 21st century film making tools just aren't enough to really raise the temperature much for this "Warmed Over Bond."

Latest posts by Gary Chew
(see all)