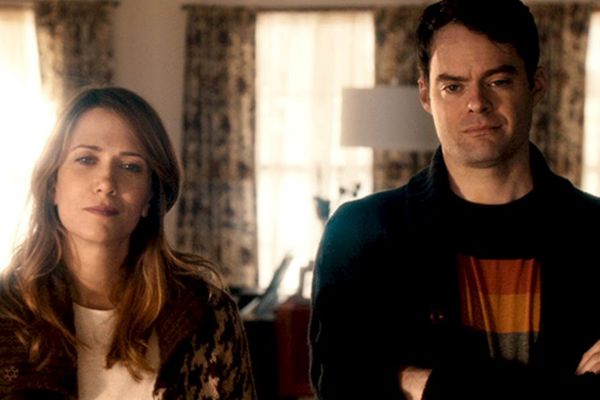 "The Skeleton Twins" – a film review by Gary Chew
The humorously serious foibles of a dysfunctional family well describes director Craig Johnson's "The Skeleton Twins." Meet Milo (Bill Hader), twin brother of Maggie (Kristen Wiig). They were quite close as kids but after their dad's suicide, it was splitsville. They've neither seen nor spoken to each other in a decade. Happiness for both has been evasive. He waits tables at a tourist stop in Hollywood. She lives with her near perfect, good-old-boy spouse in the twins' hometown back in New York State. His name is Lance (Luke Wilson).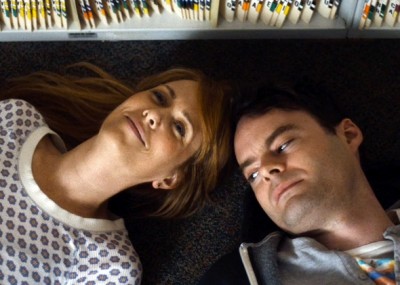 Milo has been rushed to a hospital after an unsuccessful suicide attempt as Maggie, across the country, is just about to pop some pills to accomplish the same thing. Her phone rings. "Milo is going to live," the medic says. All this happens as the film begins.
But I need to quickly tell you other things now: Milo is gay, Maggie isn't … and this movie is funnier than hell. It's also quite effective at stirring one's emotions over things that are nothing to laugh at.
Maggie persuades Milo to come back and stay with her and Lance while wrists heal and feet can be more securely affixed to the ground Milo walks on. Soon after his arrival, their mother (Joanna Gleason) pops in. Milo has covertly arranged for her to make it by since mom's on her way to an "insight retreat" at nearby and legendary Woodstock, New York. Mom has a great, new life out in picturesque Sedona. Mom didn't show up back when Maggie and Luke got married.
After a brief confrontation a la trois, mom goes on to Woodstock, never to return in the script. Her lack of any genuine ability for mothering further underscores why Milo and Maggie trod such bumpy paths.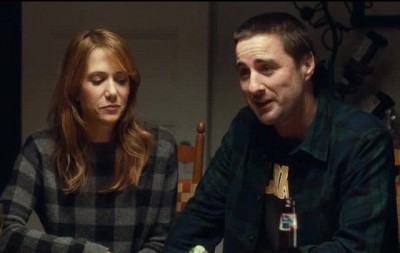 Maggie is currently taking scuba-diving lessons at the Y where she's just starting up a liaison with her cocky instructor. Now fully ambulatory, Milo ambles to a local bookstore run by Rich (Ty Burrell), a former mid-school teacher of Milo's. Earlier times between Milo and Rich are rich with a big spoiler.
One more detail: one evening, Milo learns at dinner from Lance that he and Maggie "… are trying to get pregnant." Whoops, there's one more: Maggie is taking birth control meds but only she knows that … for a while.
Scene for scene "The Skeleton Twins" is really entertaining — and tugs quite often at those familial heartstrings. Hader and Wiig are not far from getting special-like nods for their performances, seems to me.
My favorite sequence has Maggie being furious about something … and Milo trying to lighten her load. This comes as he begins lip-synching Growing Pains' song, "As Long As We Have Each Other." Not surprisingly, Milo choreographs himself quite well. Before long he has Maggie mouthing the words too. It does everyone's heart so good. Yes, hearts of "The Skeleton Twins" keep getting bigger — and just in time for Halloween.

Latest posts by Gary Chew
(see all)