Book Review: "Are you Kidding Me?" by Stacey Gustafson
When "Are you Kidding Me?" — a new collection of Stacey Gustafson's humor columns — turned up in the mail, I figured I'd grab two minutes, put my feet up and check out the first essay. Twenty minutes later, I was still reading.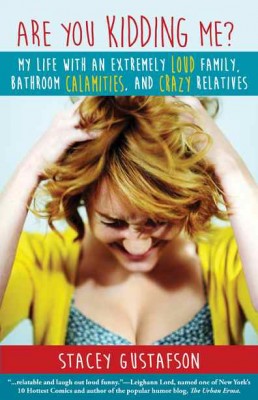 It's easy to enjoy these quick, upbeat glimpses into suburban family life. Gustafson covers much the same ground as Erma Bombeck, but updated for the 21st century, with a splash of Seinfeld-esque observational humor mixed in. (Why do take out restaurants that serve heaping portions of greasy, sloppy food invariably give you just one dinky napkin with your order? And, more important, what can you do about it?)
Gustafson can be grouchy, but she's never mean-spirited, and while she complains freely about her hubby and kids, she's clearly, at heart, a loving wife and mom.
There are entertaining riffs on being a germaphobe in social settings ("I will hurdle pews to avoid shaking hands during church"), faking your way through receiving an inappropriate birthday gift — like the bronze statue of a nuke couple in an erotic embrace she received from her husband and unwrapped, unsuspecting, as her entire family looked on), and the perils of self-checkout.
My own favorite piece? The column in which Stacey Gustafson shares her sarcastic inner thoughts as she's being manhandled during a routine mammogram.
I totally plan to re-read that sucker, treasuring every line, before I go in for my next annual screening.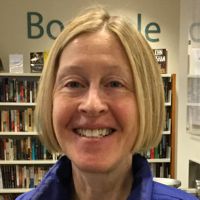 Latest posts by Roz Warren
(see all)