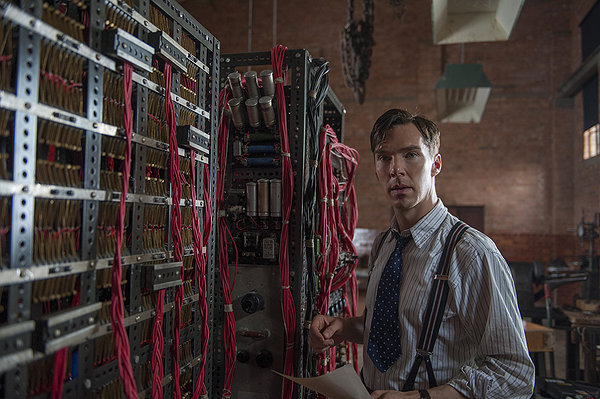 "The Imitation Game" – a film review by Gary Chew
"Sometimes it is the people who no one imagines anything of … who do the things that no one can imagine."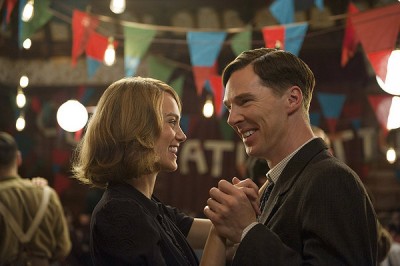 That line is spoken more than once in Norwegian film director Morten Tyldum's The Imitation Game, which may prove to be the best of the many Christmas Day openers.
Game isn't a comedy at all. As the quote suggests, it's quite serious and based on facts out of Britain during WWII. But to draw a fine line on the main character, there's a workable parallel between Alan Turing (Benedict Cumberbatch), a mathematician and logician instrumental in breaking the Nazi's Enigma Code, and the narcissistic wannabe genius Sheldon Cooper (Jim Parsons) seen in the hit TV sit-com The Big Bang Theory.
Cumberbatch stirs laughter in the exposition with his blunt, dour, logical way of conversing with anyone he confronts, no matter how many stripes or stars the other person might wear on his uniform. It's really delightful. But not for long. Darkness awaits.
T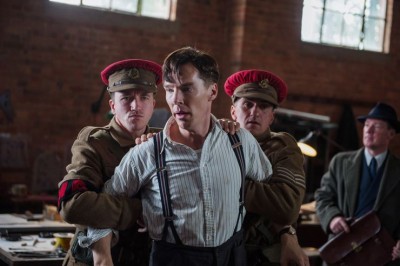 o boil down The Imitation Game: Turing was an eccentric Cambridge man who laid much of the foundation for handy gadgets we now call computers. In the process of that amazing feat Turing, with the help of associates, figured out how to secretly intercept German communications prior to Nazi military movements. According to Winston Churchill, Turing and his team saved millions of lives by bringing that awful conflict to a quicker close.
Following the nearly stifling accomplishment of cracking the Enigma Code, Turing's life became even more difficult. In 1952 he was convicted of indecency for private homosexual acts in a nation that then felt such associations were criminal. Turing was given the choice of prison or being administered certain hormones and chemicals that would render him impotent. He chose the latter. He committed suicide in 1954, shortly before his 42nd birthday. In 2009 British Prime Minister Gordon Brown officially apologized on behalf of the British government for the treatment Turing received, and Queen Elizabeth II granted the citizen war hero a posthumous pardon just about now, one year ago … December 24, 2013.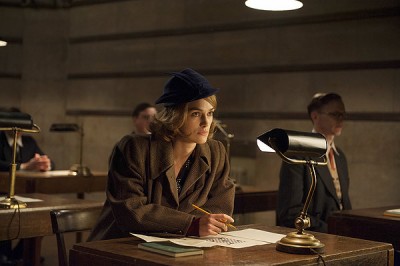 British casts are highly regular about giving finely honed performances. And so it is for The Imitation Game. Besides Cumberbatch's superb turn as the lead, there are Matthew Goode (A Single Man), Rory Kinnear (Skyfall), Charles Dance (Gosford Park), Alan Leech (Downton Abbey), Matthew Beard (An Education) and Mark Strong (Tinker, Tailor, Soldier, Spy). If you can't place Strong, you may have seen him in television commercials driving sleek Jaguars. The sound of the voice of every male actor in this picture would fill an auditorium and for which other men would likely kill.
After seeing Keira Knightley in several films, I must underline her performance as Joan, the only female member of Turing's team. Joan is the brightest of all these very smart WWII Brits, except maybe for Turing himself. And this is the best job I've seen Knightley do in a movie. Bravo.
Accolades came late for Alan Turing, but at least they've now been made known. Bravo once again.

Latest posts by Gary Chew
(see all)