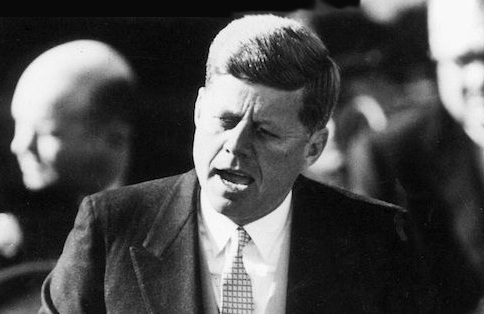 Liberalism is not so much a party creed or set of fixed platform promises as it is an attitude of mind and heart, a faith in man's ability through the experiences of his reason and judgment to increase for himself and his fellow men the amount of justice and freedom and brotherhood which all human life deserves…

I believe in a government which acts, which exercises its full powers and full responsibilities. Government is an art and a precious obligation; and when it has a job to do, I believe it should do it. And this requires not only great ends but that we propose concrete means of achieving them.

Our responsibility is not discharged by announcement of virtuous ends. Our responsibility is to achieve these objectives with social invention, with political skill, and executive vigor. I believe for these reasons that liberalism is our best and only hope in the world today. For the liberal society is a free society, and it is at the same time and for that reason a strong society. Its strength is drawn from the will of free people committed to great ends and peacefully striving to meet them.
— John F. Kennedy, in a speech in New York, September 14, 1960
(Special thanks to Daily Kos for reminding us of this speech.)
The following two tabs change content below.

The
Humor Times
is the "World's funniest news source!" Sure, we like to inform our visitors, but in a playful sort of way. We believe political satire is one of the best ways to help folks let down their defenses and see things in a new light, as well as to help bring haughty leaders back down to earth. Plus, it's just plain fun! The
Humor Times magazine
(delivered to your door 12x/year) is a great way to enjoy this brand of humor, it makes a wonderful gift, and
SUBSCRIPTIONS
are very affordable!

Latest posts by Humor Times (see all)