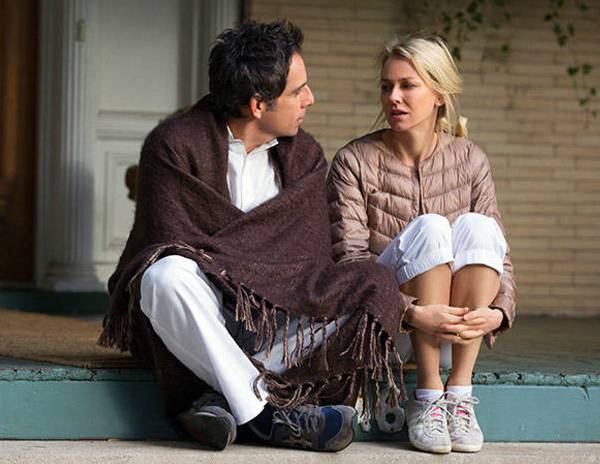 "While We're Young" – a film review by Gary Chew
No doubt Woody Allen's later films — especially Blue Jasmine and Midnight in Paris — are way too passé. At least, that's what younger moviegoers say. I for one, think that if Woody Allen had done the new film called While We're Young, it would also be considered not in vogue because the Woodster is going on 85.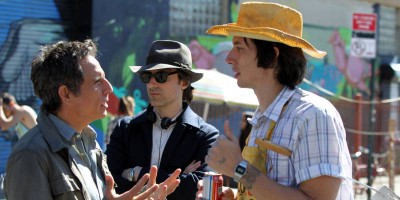 Actually, Woody didn't do While We're Young, Noah Baumbach did, who is about four decades younger than Woody. So with Baumbach's latest effort just rolling out, you know that without even seeing it there's lots of social media action and usage thereof. That's what makes Baumbach's movie seem so fresh. But it is so influenced by Woody Allen's decades of film making it's not even funny.
Well actually, While We're Young is really funny, but it's also very much like a Woody Allen movie. For me that is good. Woody's stories put to film are never out of date. What's not classic about sexual tension between two lovers; or less often in a Woody Allen movie, the tension between a man and his wife. And how many times have you seen a movie by Mr. Allen that doesn't address the foibles of the upper-middle class with its sense of entitlement as it climbs the ladder thereof? Probably never. All of that is here in Baumbach's While We're Young.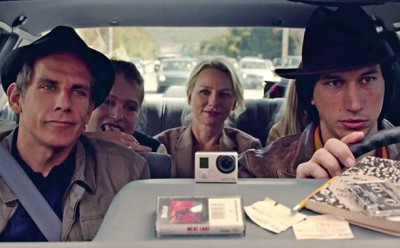 Our hero in Young is even into film making just like Allen and Baumbach. Except that Baumbach's character is a documentarian, not one who grinds out ironic full length features about playing sexual tag in New York's canyons of steel. Ben Stiller is the hero: he's Josh. His wife; that's right … his wife is Cornelia. Naomi Watts got that part. And she can do "funny."
Living their lives in those canyons of steel, Josh and Cornelia happen onto Jamie and Darby. They're played, respectively, by Adam Driver and Amanda Seyfried. The foursome is nigh onto awesome.
"Not so awesome," however, is more the emotion spun into the minds of the older couple. Josh and Cornelia are slipping toward that "OMG, were too far into our 40s for good measure" time of life. Jamie and Darby are totally cool; both twenty-somethings. The Driver/Seyfried combination caused me to opine that this hip, fictitious couple might resemble those real life people called Noah Baumbach and his lady, Sacramento native Greta Gerwig. Aha, Frances Ha.
Josh — but slightly less on Cornelia's part — would kill to be as cool, connected and in touch with that which is existentially locked into an entitled man's daily routine. If you're having trouble with the concept of entitlement, just think: Jesse Eisenberg and the character he plays way too often.
There are plenty of set ups for all this "wannabeing" by Josh and Cornelia to get quite humorous, as Baumbach would have — and Woody as well. But Woody's trip would not be nearly so techie.
A favorite of mine from way back, Charlies Grodin, plays Cornelia's successful father, Leslie. Grodin is great. The other guy showing up in While We're Young who generated chuckles in my gullet is a man I've seen in concert at least three or four times with two other people. The trio was known as Peter, Paul and Mary. Yes, Peter ("Puff, The Magic Dragon") Yarrow is a low key riot as a stodgy man called Ira Mandelstam. That character's name was the first laugh Yarrow gave me.
Ira Mandelstam also sounds like he could just as easily be the great uncle of Alvy Singer. Enjoy.

Latest posts by Gary Chew
(see all)