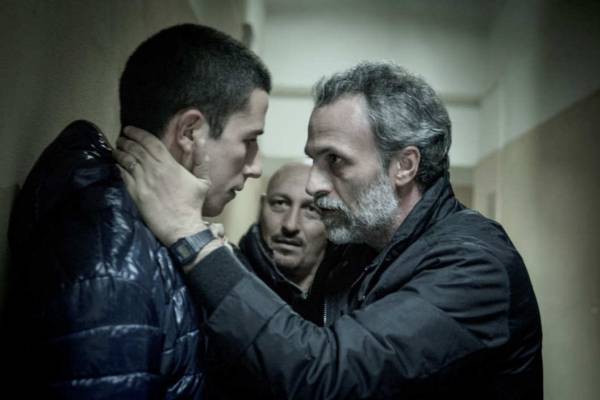 "Black Souls" ("Anime nere") – a film review by Gary Chew
Black Souls unfolds on the toe of Italy's boot where all seems quite cold and cruel even though the Mediterranean Sea nearly surrounds this Italian state called Calabria. Much like a Greek tragedy or, better yet, an Italian opera, Anime nere plays as a family movie that's not really family viewing.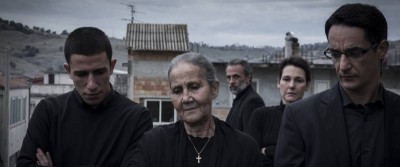 In the U.S., the Carbones and the Barracas might be compared to the Hatfields and the McCoys, except that the Italian families have long taken membership in the Ndrangheta crime organization centered in Calabria, whereas the American families were fabled to be quite entrepreunerial running their home made "White Light'n" over the two-lane blacktops of the South.
Old Italian family grudges always seem new in these closely connected families; particularly when Leo — the youngest son — re-triggers the feud by taking petty revenge on a local business venue in the small town of Africo. Luciano, Leo's father, has distanced himself from his brothers Luigi and Rocco who run an international cocaine smuggling business headquartered in Milan. Luciano eschews what his younger siblings do— choosing to herd goats and farm in the rugged foot hills above Africo.
Having reached manhood, Leo is bored with his father's way of life and longs for the more uptown glamor and excitement his two uncles enjoy … if "enjoy" would be the right English word for it. Although Luciano is aware of what the other Carbones brothers do, he wants no part of it. Needless to say, he's intent to keep his Leo from taking up with the darker branch of the family.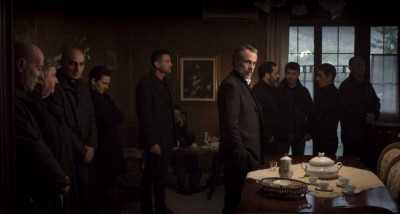 Black Souls isn't a grand Francis Ford Coppola mafioso film. However you say "brass tacks" in Italian would best describe this well-mounted production by director Francesco Munzi. He creates an authentic-looking and methodical examination of culture in what might be loosely termed, "The Italian Outback." There's an obvious urban/rural divide between the conflicted parties that reaches back decades to when one of the group was "put away" by a family faction. But there are common themes shared by the more often made mob movie and Munzi's film: the Catholic Church, how females take a secondary place in the culture, the honor and respect demanded of family members even though there are those who might kill another of the brood if something doesn't work out or a more venerable elder's honor has been blatantly accosted through a cousin or nephew's disrespect.
Testosterone — not an Italian word, by the way — is the overriding property of Black Souls. That might draw more male patrons to the cinema, but maybe there should be caution offered here. The film takes its "vecchio tempo dolce." Yes, it develops "molto lentamente." That is Italian.
The visual language of Munzi's film, as well, seems to speak another tongue in terms of the narrative. In The Italian with English subtitles, the story slips by at some distance from the moviegoer. I'd offer that, before seeing Black Souls, you closely read a synopsis of it with the hope and intention to avoid spoilers. The script doesn't give much grounding for what's to comes. The exposition lacks focus. No helpful graphics are used to indicate a location such as Amsterdam or Milan — where parts of the story occur. The director's implication or your inference are, in many cases, the only means of getting a real handle on Anime nere while quickly reading the subtitles for anything the dialogue might hint at … "What's up(?)" or "Cosa succede?"

Latest posts by Gary Chew
(see all)