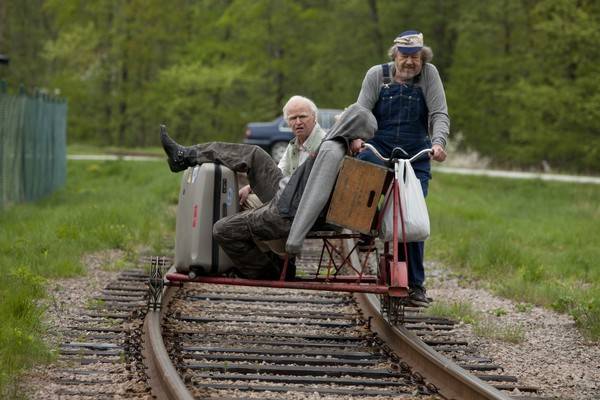 "The 100 Year Old Man Who Climbed Out The Window And Disappeared" – a film review by Gary Chew
Travails in the life of Allan Karlsson are akin to those of Forrest Gump. Allan is the person to whom the film refers in the excruciatingly long title given The 100 Year Old Man Who Climbed Out The Window and Disappeared. (I'm nearly winded just typing it.) Jonas Jonasson thought it up for his originating novel.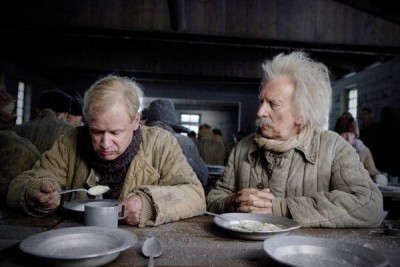 As Gump, Allan doesn't exactly have an IQ in the clouds. His is somewhere around his waistline. And he's from Sweden not Alabama. But Allan does have extraordinary things come to pass in his earlier life that take turns flashing among more contemporary events following his furtive departure from an old folks home in Markoping, Sweden — and on his birthday
As a young man, Allan (played by Robert Gustafsson) undergoes castration in the film's first act. His doctor, who appears to have similar qualities of Josef Mengele, feels that Allan, despite his fair complexion and since Allan is clearly a generously endowed male, might have African American lineage. It's best that Allan avoid any procreation, so believes the surgeon. (Don't worry, Swedish director Felix Herngren handles, uh rather … allows only that utmost humor for these scenes of Allan's partial "transformation" are brought squarely on the head of the warped physician. (I dare you not to laugh.)
Then there's the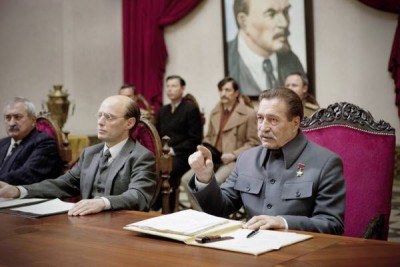 period in Allan's life in 100 Year Old Man Who Climbed Out the Window when he comes to America and makes it possible for Dr. J. Robert Oppenheimer to solve the problem of how to ignite plutonium in order to detonate the world's first atom bomb. (Oh, I think I forgot to tell you, Allan loves blowing things up. That began back home in Sweden when he was about nine.)
While in America working as a steeple jack high up in downtown Manhattan and then later to the Manhattan Project, Allan is having a drink with Harry S. Truman when Truman is notified that President Roosevelt has succumbed. More early scrapes for Allan come in near misses with the Soviets and Nazis of World War II infamy. All of it is just marvelous revisionist history designed for the sake of laughter.
The complex modern day thread that runs through 100 Year Old Man Who Climbed Out the Window casts Allan and two other quite befuddled men in trying to escape from a blood thirsty gang of villains. Seems Allan has accidentally gained ownership of one of the bad guy's suitcase chock full of millions in currency. Humorous times play well in this line of the story too, but lose some steam going forward. Other characters are added to that mix, and the cant of the comedy edges toward a bit too much of a rather funny thing.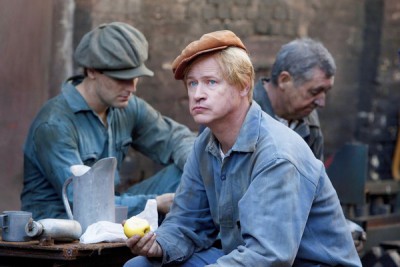 My suggestion to make 100 Year Old Man Who Climbed Out the Window better would be to shorten it and leaving some of the backup characters on the cutting room floor. I predict that the first half or so of this movie will be an absolute riot for you … the tailing out of it, not so much. Such a wise and silly film Herngren has made … with many moments that might make you think about how it would be "spending a weekend at Bernie's." Yes, a few characters are dispatched; happily, only heavies.
Stretches of English are laid on the soundtrack … with more English subtitles to let you know what's being said in the principal tongue spoken: Swedish.
For those who watch MSNBC's afternoon program Hardball, you'll be amazed at how much Allan, during his young man days in the film, is the spitting image of Chris Matthews.
https://www.youtube.com/watch?v=3BOoPKQGNjg&feature=youtu.be

Latest posts by Gary Chew
(see all)