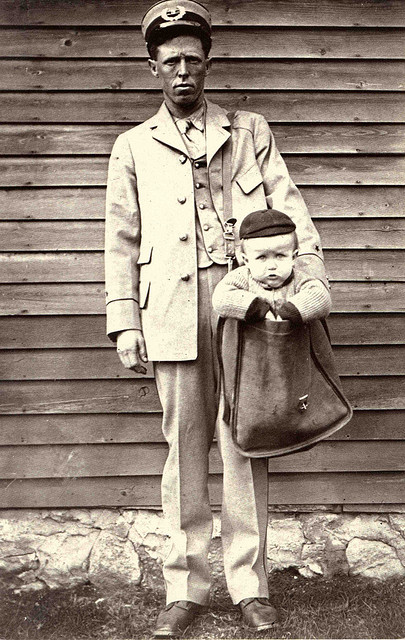 After parcel post service was introduced in 1913, at least two children were sent by the service. With stamps attached to their clothing, the children rode with railway and city carriers to their destination. The Postmaster General quickly issued a regulation forbidding the sending of children in the mail after hearing of those examples.
The following two tabs change content below.
The Town Scryer is a mixed bag of humor, socio-political observations and ephemera from the perspective of a eclectic Pagan veteran of the counter-culture. Philip Posehn's main blog is at
The Town Scryer
.
Latest posts by The Town Scryer (see all)