We give thanks, now that Thanksgiving week is over, that the two greatest TV shows ever are back. Political satire at its finest, Jon Stewart's Daily Show and Stephen Colbert's Colbert Report are both on Comedy Central.
This first clip is Jon's response to conservatives appearing on Fox News who got all bent out of shape about Obama's  videotaped Thanksgiving address. He left out any mention of "God" on the YouTube version, but not in his written address — a fact none of them mentioned.
Stewart bemoaned the turning of Thanksgiving into yet another contentious issue, complaining that "it was the only thing we Reform Jews had left" and emphasizing its secular nature. "Thanksgiving was a bunch of pagans teaching religious zealous how to farm," he reminded them.
Next up is Colbert's take on the new heights of insanity attained on this year's "Black Friday," the day hordes of otherwise-seemingly-sane individuals camp overnight on cement in the cold, wait in huge lines and generally go berserk over saving a few bucks. This year's Senseless Hysteria Award has to go to the lady who pepper-sprayed shopping competitors for an X-Box: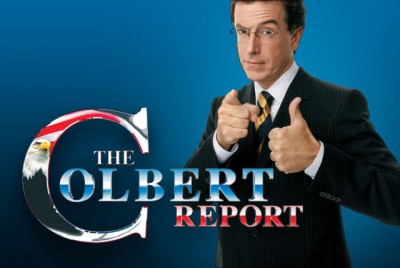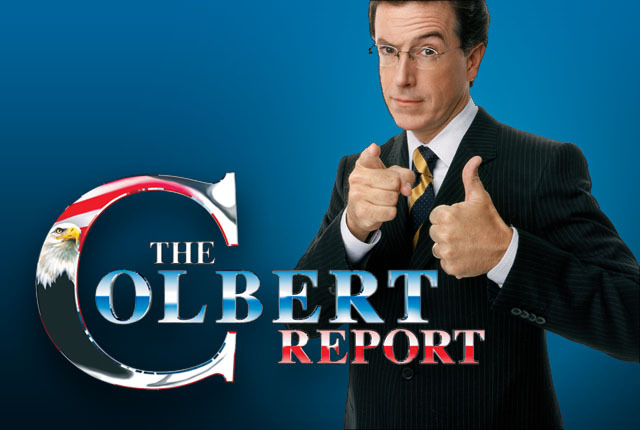 The following two tabs change content below.

The
Humor Times
is the "World's funniest news source!" Sure, we like to inform our visitors, but in a playful sort of way. We believe political satire is one of the best ways to help folks let down their defenses and see things in a new light, as well as to help bring haughty leaders back down to earth. Plus, it's just plain fun! The
Humor Times magazine
(delivered to your door 12x/year) is a great way to enjoy this brand of humor, it makes a wonderful gift, and
SUBSCRIPTIONS
are very affordable!

Latest posts by Humor Times (see all)