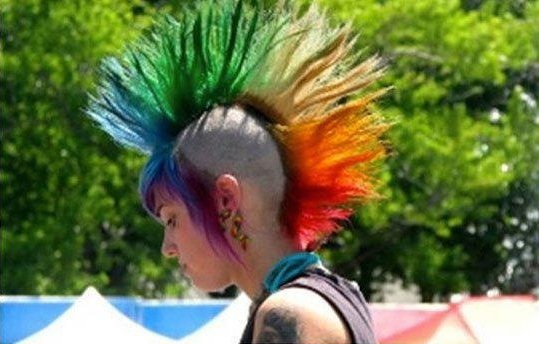 I took my dad to the mall once to get him new shoes (he is 66). We decided to grab a bite at the food court. I noticed he was watching a teenager sitting next to him… the teenager had spiked hair in all different colors — blue, red, green and orange.
My dad kept staring at her. The teenager would keep looking and my dad would be staring every time. When the teenager had had enough, she sarcastically asked, "Whats the matter old man, never done anything wild in your life?"
Knowing my dad, I quickly swallowed my food so I wouldn't choke on his response — I knew he would have a good one.
In classic style he responded without batting an eyelid: "Got stoned once and fucked a parrot. Just wondering if you were my daughter."
— Seen on The Laughter Ward on Facebook
The following two tabs change content below.

The
Humor Times
is the "World's funniest news source!" Sure, we like to inform our visitors, but in a playful sort of way. We believe political satire is one of the best ways to help folks let down their defenses and see things in a new light, as well as to help bring haughty leaders back down to earth. Plus, it's just plain fun! The
Humor Times magazine
(delivered to your door 12x/year) is a great way to enjoy this brand of humor, it makes a wonderful gift, and
SUBSCRIPTIONS
are very affordable!

Latest posts by Humor Times (see all)