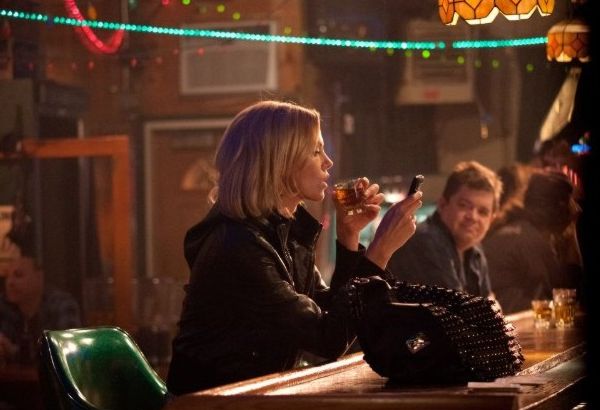 Young Adult | A Film Review by Gary Chew
It 's possible that Charlize Theron might be as good looking as she is at being a film actor. That's why she can pull-off being such a bad guy in the pretty darned funny "Young Adult," a new film directed by Jason Reitman with the fingerprints of one Diablo Cody on the script. Reitman and Cody also have their names connected to, what I think, was a really good picture called "Juno." Reitman also wrote and directed "Up in the Air," another goodie.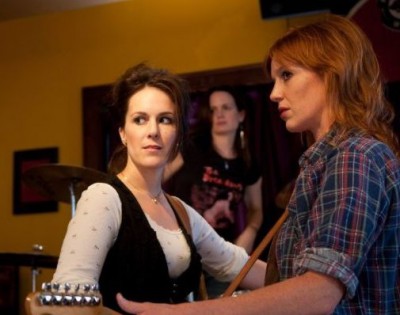 Charlize plays Mavis Gary, a 37-year-old looker who's going on sixteen in her mind, even if her face and figure tell you that Mavis is at that stage in her life when it's all blossomed now and still beautiful, but the petals are soon to fade and fall.
Mavis is a ghost writer of young adult books about females who have the thought processes of high school girls. The sales for the series are going sour. And Mavis soured on everything, including her ex husband, long before the series did. She's impulsive and totally self-absorbed, cemented in deep denial about what's going on with her. Her attitude is as comedic as it is awful.
So, out of Minneapolis back to her hometown of Mercury, Minnesota she goes. She thinks that her old beau from back in the day, Buddy (Patrick Wilson seen in "Angels in America" and "Little Children") must be going crazy still holed up in Mercury even if he's now married and a new father. The wife is Beth, and played by the striking and talented Elizabeth Reaser ("Sweet Land").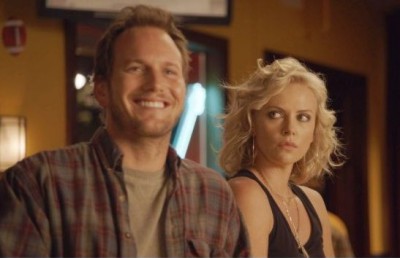 Mavis doesn't have a clue about how happy Buddy and Beth are there in little old gross Mercury…even when a former high school classmate she doesn't even recognize (Matt) tries to lay it out plain for Mavis that she ought not bark up that tree. Patton Oswald as Matt gives a really great go. You've seen and heard him lots; currently in "A Very Harold and Kumar 3D Christmas" and earlier, on smaller screens, in "The United States of Tara" as well as doing a voice on television's most informative program (and my favorite show) "Sponge Bob Square Pants." Even some "Seinfeld," too. So cool, Patton.
"Young Adult" has lots of Charlize up close, swacked and smug as Mavis tries to get her mojo reignited romancing Buddy, dissing old friends and family and undergoing talk therapy with her newly found Matt-the-Nerdly. He brews really mean whiskey in his garage that the pair drinks a lot of. Her trips to Macys in Mercury are awesome as she strives to deck herself out in order to re-dazzle Buddy and make Beth feel bad.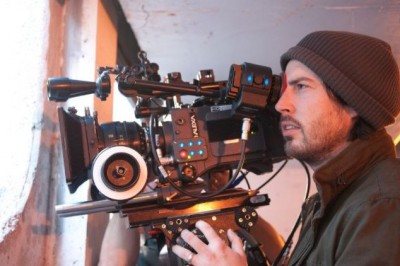 In her narcissism, Mavis gives Theron plenty of room to look at her stunning self in the mirror for applications of various kinds of makeup and donning snazzy ensembles to continue setting traps for the faithful husband and father. You could experience "Young Adult" as sort of a Roadrunner cartoon with real people and just as funny. But such a lovely coyote.
If you're not totally familiar with Diablo Cody's style, the following title might give you an idea of how edgy some of her film heroines can get: "Jennifer's Body," as played by Megan Fox. N'uf said.

Latest posts by Gary Chew
(see all)