>Ok, this is not my usual type of post, but I saw the "Fab Four" last night at the Calif. State Fair — and they were so fantastic, I just had to do a review. I was very impressed — the band was much better than I expected. Great vocals & harmonies — they sounded just like the Beatles, with excellent musicianship to boot, note-for-note renditions that will blow your socks off.
The banter in between songs was great too, their accents were impeccable, and there were lots of little jokes and asides. They started out dressed like the Ed Sullivan days and doing the early songs. In fact, they had a great Ed Sullivan impersonator introduce them, very funny — he was an actor that had been in Pulp Fiction, but I don't remember his name. The early songs were done very well, with all the playful energy of those days. "George's" famous guitar riffs were excellent throughout the show.
Nothing is pre-recorded in the show, it's all performed live. The first set included "I Want to Hold Your Hand," "It Won't Be Long," "She Loves You," "Till There Was You," "A Hard Day's Night" and "Eight Days a Week," etc.
They had a break for about 15 minutes where "Ed" did his thing, and also they played a short film on the big screens about the Beatles. Ed mentioned that the Stones had visited backstage, and brought some 'brownies' … said the lads were very excited about that! Ed said he had some too… then lost his train of thought. Finally, the "Beatles" came back out, in their Magical Mystery costumes, doing songs from that era – EXCELLENT renditions!
All three guitarists – the ones playing George, Paul and John, played keyboards at various points. The sound system was awesome. During this part of the show, they did "Sgt. Pepper's Lonely Hearts Club Band" leading into "With a Little Help From My Friends," "Yellow Submarine," and several more hits from the "Revolver" and "Sgt. Pepper's Lonely Hearts Club Band" including "A Day in the Life" — another excellent rendition.
At the end of this portion, just three of them handled the last song (can't remember what it was), as "John" slipped off stage. After the song, John came back, dressed in a army kind of jacket, ala his NY days, and talked for a bit. Here, he talked about the real John, not pretending to be him at that point, yet keeping the excellent accent. He talked of his admiration for him and his revolutionary views, and the courage of his convictions. He sat at a keyboard and started playing "Imagine" as the rest of the gang slipped on stage, dressed more contemporarily, and joined in on the song. That was the only song they did which wasn't recorded originally by the whole band.
They did a bunch more songs, from the later albums, including a rockin' "Revolution." They ended with "Hey Jude" and then the short "The End," you know, the one that says, "And in the end, the love you take, is equal to the love you make…"
All in all, as Ed would say, "a reeeally good shew!"
I highly recommed checking them out if you ever get the chance!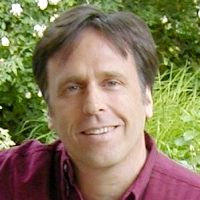 Latest posts by James Israel
(see all)