Palin does her best to sell her appeal as a working hockey mom to hard-working people everywhere. Only problem with that scenario: she and her husband are millionaires. The governor of Alaska gets paid $125,000 a year, and the couple's combined estimated property, investment values and income for 2007 are worth at least $1.2 million, according to the AP:
The Palins' assets seem enviable: a half-million-dollar home on a lake with a floatplane at the dock, two vacation retreats, commercial fishing rights worth an estimated $50,000 or more and an income last year of at least $230,000. That compares to a median income of $64,333 for Alaskans and $50,740 for Americans in 2007, according to the Census Bureau.
She also employs lawyers to find creative ways to avoid paying taxes. According to the New York Times:
One big issue that tax attorneys are pointing to is the fact that the Palins did not report as income the $43,490 that the state gave the family to cover travel expenses for Mr. Palin and the Palin children. Had the Palins reported these payments as income, the couple would have had to pay taxes on it.
And they even deducted snowmobiling expenses for ol' Todd, claiming it as a business:
The Palins deducted $9,000 in business losses from snowmobiling. This tax loss would not be allowed if the activity is a hobby. The IRS rule is that if an activity produces a profit in three of the past five years, is a businesses and not a hobby. But the Palins released tax returns for only two years, so it is impossible to tell. One year showed a $9,000 loss, the other year a slight profit.
There's a lot more good stuff in this article from Alternet: 12 New Stomach-Turning Revelations About Sarah Palin.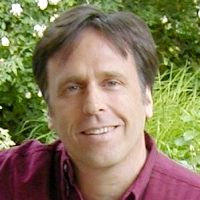 Latest posts by James Israel
(see all)