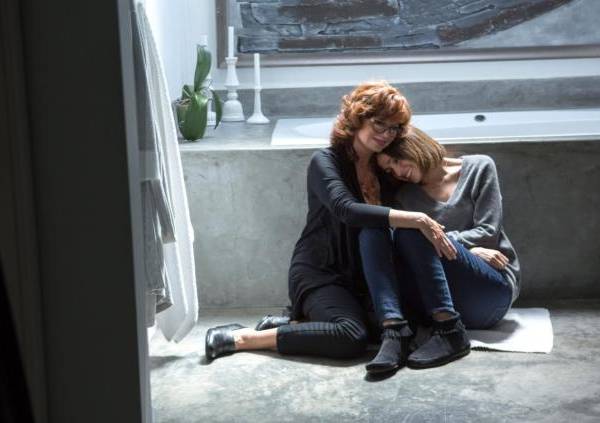 "The Meddler" — a film review by Gary Chew
It was a notion of mine that The Meddler would backstory (a new verb?) as autobiographical. I was right. Lorene Scafaria's new so-titled film — written and directed by her — is about Ms. Scafaria's Mom.
Susan Sarandon plays Mom. Her name is Marnie Minervini. Marnie has been widowed for about two years. Her husband left her in good financial shape and in terms of memories of the marriage, just as good. Lori Minervini (Rose Byrne), is Marnie's adult daughter; a successful Hollywood scriptwriter. She has yet to wed, but was recently dumped by her boyfriend. Mother Marnie has lived in New Jersey most of her life. Guess what?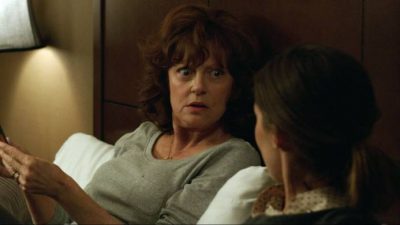 Marnie moves to LA. There, she's all over her Lori as to what and how to do almost everything. Lori's in a serious state of "Back off, Mom" mode. "Jewish mother" would be a precise nailing of the Sarandon character. I press this issue quickly, though: Mrs. Minervini has as good a heart as any person in the universe. She really wants abundant wellness for Lori. But there's something else that's down in the denying depths of Marnie that takes several pages of script to issue forth for you to clearly see from your cinema seat.
It becomes more apparent as Marnie brushes off attracted guys at her social outings. Like … there's Mark (Michael McKean), a dapper, interested and available male about Marnie's age. Nothing doin'. (It's great to see McKean not wearing that tinfoil shroud he has wrapped around him most of the time doing AMC's Better Call Saul.)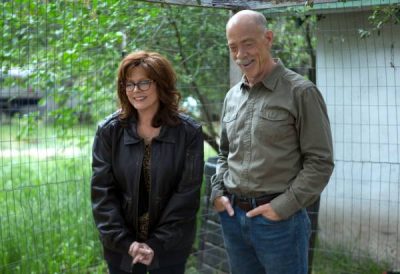 But when Marnie gets the rush from a retired LAPD cop named Randy Zipper (J.K. Simmons), you know there's more about her being overly cautious with men than merely … uh … their names. J.K., a recent Oscar winner, is just great at being Randy. I think Mr. Simmons might be doing his take on Sacramento film actor Sam Elliot … almost down to the last mustache bristle. Good stuff for this kind of movie. Another thing: Randy doesn't ride a motorcycle … "It's a HARLEY!"
The tension moves on from Marnie and Lori's upset due to Smothering Mother's Syndrome to Lori's discontent over her former man friend and then … "Is Lori pregnant?" This is rather sweet and funny stuff that any well-adjusted female will chuckle at, as various drug store products are employed to ascertain that Lori might be a mommy in about seven-and-half months, as well as, has or hasn't she been ovulating at vulnerable moments. I couldn't help thinking:
would this segment of the narrative be more autobiographical than Ms. Scafaria intended?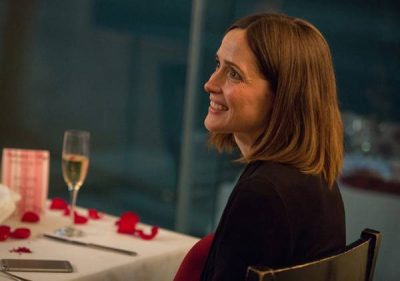 After these many years watching Sarandon perform and evolve as a top-notch film actor, she only slightly stuns me by the great range of emotions she brings to Mrs. Minervini. Had I never seen Sarandon in a part, it might've been overwhelming. If you might not have noticed, Sarandon is really good at her craft. This all began for me even before Burt Lancaster, as an old mobster, window peeks on Susan in her character as a waitress at a sea food restaurant in Atlantic City … the movie and the burg.
Complaint: in the third act, it seemed to me there are three or four points at which The Meddler could be brought to a close. One of those is when Marnie and Randy (yes, that is his name in the movie) are alone in a sunset beach scene that includes Randy's Harley. Something else it says for me is that the movie is too long; some of the false-like stopping points could have better been excised for the big release. I was feeling "denouement-on-its-way-now" more than once.
But there flows from The Meddler an overall payoff of solid entertainment that has Sarandon at the controls most of the time. She knows what she's doing with the role, and most every woman who is or has been a mother will know that Susan's doing it right … all the mistakes notwithstanding … just as a good mother always does. PG-13.

Latest posts by Gary Chew
(see all)