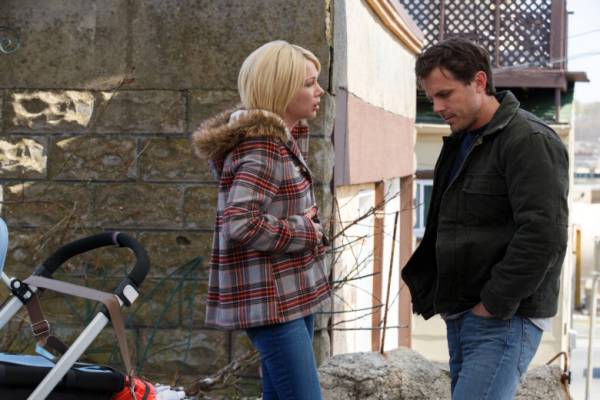 "Manchester by the Sea" – a film review by Gary Chew
No tsunamis 20 feet high crash onto Manchester by the Sea. Neither monstrous hurricanes nor giant water serpents devastate this quaint and lovely fishing village along the Massachusetts coast. But just about everything else unfortunate happens to Manchester native Lee Chandler (Casey Affleck) and people intertwined in his existence… one that is tantamount, it seems, to the upward slog of Sisyphus.
The film carries the weight of a serious stage play. The highly respected playwright, screenwriter and director Kenneth Lonergan gives us Manchester as his third film. He cast the marvelous Laura Linney in his 2000 picture, You Can Count On Me. I took a big shine to the talent of Ms. Linney long ago.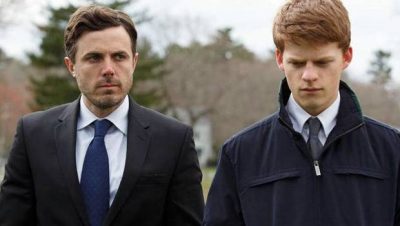 Lonergan's Manchester cast is as good. Beside Affleck, Michelle Williams plays Lee's ex wife. Two other principal characters are Lee's brother, Joe (Kyle Chandler) and Patrick (Lucas Hedges), Joe's son.
Following the untimely death of Joe, Lee learns that his brother has made him Patrick's sole guardian. Boston is where Lee labors as a janitor. With reluctance, Lee returns to Manchester to sort out how to solve the issues his late brother has left. Patrick is a surging, recalcitrant underage teenager. Joe's wife, Elise (Gretchen Moll) continues being a reformed alcoholic basket case, unable to be a good mother for Patrick. She's even migrated to the questionable care of a fundamentalist spouse played by Matthew Broderick.
Then there's Lee's ex. Randi (Michelle Williams) has remarried and is about to give birth to a child by her second husband. The past hangs darkly in the Lee/Randi relationship. Something has gone terribly wrong with that marriage. What that is isn't revealed till about the "50 yard line" of this New England yarn. I'm not telling you, even though it's well before the ending. Just know it's as terrible, and may be more so than all the other things so far listed in the unfortunate life of Lee Chandler.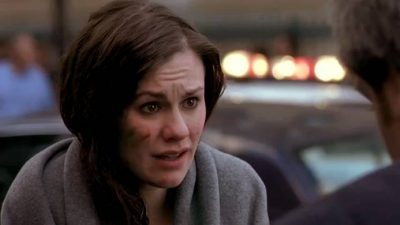 I see all movies that have Casey and Michelle in them. I like them much. They're both good at drama. They have interesting personal affiliations that I would like to think underpin some of the emotions or acting out holding back on emotions in the scenes they do; though, I was disappointed with the recent release called Certain Women that boasts two other fine female film actors beside Williams. Boo-hoo.
Manchester by the Sea, at base, is more about male relationships than any other thing. Matt Damon is one of the producers. He's a serious dude. Seems to me that the despair in Lonergan's story and the impact of it on male characters would call Damon's attention to it.
Putting on a happy face is not what the picture wants to do… almost to a fault. Hardscrabble! Oh, the struggle of it all! The remorse, the anger, the beer fights in a small town New England bar. The love and competition between fathers, brothers, nephews and sons!
This doesn't make Manchester by the Sea a bad movie. Nope. Please be reminded again that being entertained is out of the question when you're seeing this excellent film with its across-the-board good performances by actors who know and, most likely, have experienced the cold fact that life can be — more often than not — a real bitch.


Latest posts by Gary Chew
(see all)