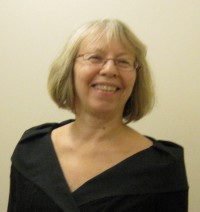 By Roz Warren
"Cartooning is the best revenge," Stephanie Piro jokes when I ask where her ideas come from.  A marital spat with husband John or a stranger's insensitive remark will quickly find its way into Piro's "Fair Game" strip or King Features' popular "Six Chix" feature, where Piro (right) is the "Saturday Chick." Her cartoons may start with a gripe, but they end in a laugh. Piro knows how to turn the challenges women face each day into good, funny cartoons.
Of course, not all of Piro's strips begin with a kvetch. Her humor is also inspired by her love of cats, dogs and books; the library job she loves; motherhood; and her abiding interest in how men and women interact. The typical Piro character is strong, self-assured and witty. Feminist but deeply feminine, she's attractive and loves wearing nice clothes, but she doesn't put up with guff from anyone. Quick to stick up for herself (or for a friend) with a snappy remark, she can be acerbic, but she's never unkind. She pushes back at the way our culture limits women, and has no problem complaining about the man in her life. (She usually has a good pal to confide in.)
Most important, she knows how to have fun. Piro's work is upbeat and positive. Her glass is more than half full. And although she's been at this for decades, her work remains fresh and original. "I read a lot of magazines to stay on top of things," she says. "I want to stay current."  (She was just nominated for a prestigious National Cartoonists Society Reuben Award). Just living her life, the cartoonist says, provides her with plenty of material.
Born in Brooklyn, Piro has spent most of her adult life in rural New Hampshire, where she lives with her journalist husband and a fluctuating number of sassy cats. Her love of cartoons began when her mom used the "Peanuts" cartoon strip to teach her to read. After attending Manhattan's School of Visual Arts, Piro worked hard to establish a cartooning career. The Simpsons' co-creator Matt Groening gave her career advice. "He helped me find my audience," she says. In 1984, she started the Strip T's Design Company to market T-shirts featuring cartoons about cats, dogs, books and dating.
Her most popular design? The one in which a woman confides,  "I like the concept of men. It's the reality I have problems with." "That's also the first cartoon I sold to Glamour magazine," Piro recalls. Strip T's and a Café Press site continue to sell Piro's cartooned T shirts, mugs, and greeting cards, including special lines for book lovers and librarians.  Piro also sells signed originals.  "I store all the originals in Tupperware containers out in the barn," she says.
Piro's cartoons appear in magazines from The Funny Times to The Chronicle of Higher Education and have been collected in three books (so far) Men! Ha!, Caffeinated Cartoons, and My Cat Loves Me Naked. ("You think I should lose a few pounds? My cat doesn't think I'm fat! My cat loves me naked.")
Although she's married to a man whose inventive wit in penning the local police blotter earned him nationwide coverage on NPR last year, Piro never shares work–in-progress with her husband. "We don't always think the same things are funny," she says. "But he's the first one I'll show a finished cartoon to." She does a lot of redrafting before she's ready to show her work to anybody. "I go through a lot of paper," she admits "But I do recycle."
What makes her happy? Like her cartoons, Piro is positive and upbeat. "Almost everything makes me happy," she says. "My library job. Checking in with my daughter, Nico." (She's a librarian living in Washington, D.C.) "My husband, John, cracks me up." Most of all, Piro loves her work.  "Nothing makes me happier than having the time to sit and write and draw," she says. We love her work too, and we're glad we can share some of her best cartoons with you.
All cartoons copyright Stephanie Piro and used with the artist's permission.
Roz Warren is a humor writer whose work appears in the Humor Times, The Christian Science Monitor, The Funny Times, The Utne Reader and Beatniks from Space.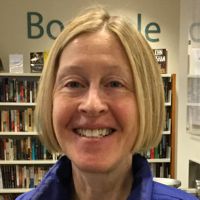 Latest posts by Roz Warren
(see all)