Wherein our intrepid talk radio show host interviews Hunter Biden, the youngest son of President Joe Biden.
ANNOUNCER
Live from under a rock in your backyard, it's The Jerry Duncan Show.
JERRY DUNCAN
Good morning listeners nationwide. Is it a good morning. Yes, it is. Today on the show my guest is Hunter Biden, the youngest son of President Joe Biden.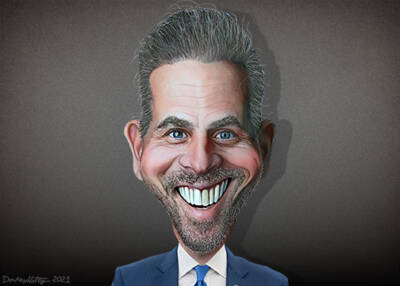 HUNTER BIDEN
Where am I? Who am I?
JERRY
Let me answer. You're a zombie in the Twilight Zone.
BIDEN
Is that some kind of joke?!
JERRY
No. Even Harvey Weinstein thinks you're odd. My question is who is running the Bates Motel if you are here talking to me?
BIDEN
In response to those tasteless remarks, I quote former Vice President Dan Quayle. "What a waste it is to lose one's mind."
JERRY
I'll pretend I didn't hear that.
JERRY
You were a drug addict. Discharged from the Navy Reserve for failing a drug test.
BIDEN
Yes. I smoked crack every 15 minutes at one point in my life. Thank goodness I got help. Did a stint in rehab.
JERRY
Hey. Do you know what you call a duck that's a drug addict?
BIDEN
No.
JERRY
A quack head.
BIDEN
Okay, funny boy.
JERRY
Here's something that's not funny. You were a hedge fund, venture capitalist who worked as a lobbyist for a Chinese investment company from 2013-18. And the company had links to the Chinese Communist Party.
BIDEN
Old Chinese proverb. Those who jump off a Paris bridge are in Seine. Look, it was an innocent mistake. Had no clue CEFC China Energy was in bed with the Commies.
JERRY
There's more. You served on the board of Burisma Holdings, one of the largest private gas producers in Ukraine owned by a man facing money laundering charges in 2014.
BIDEN
Had no idea his wallet was in the wash inside his jeans.
JERRY
Made false declarations on a gun purchase.
BIDEN
Not true. I am a Hunter.
JERRY
You currently face two misdemeanors by the Feds for not filing two years of tax returns. Congressman Jim Jordan is going ape and wants a hearing in the House.
BIDEN
First of all. Jim Jordan is an ape. There's DNA proof. Second, I'm proud to pay taxes. The only thing is I can be just as proud not paying them.
JERRY
Bottom line, you have large debt and overdue tax bills.
BIDEN
That's why I've been selling my paintings. They bring in up $500,000.
JERRY
You're an artist?
BIDEN
That's what people tell me.
JERRY
Did you hear about the artist who died yesterday in Los Angeles?
BIDEN
No. How?
JERRY
Had too many strokes.
BIDEN
I better take it easy. Have five kids to support.
JERRY
Same woman?
BIDEN
Are you kidding? Two marriages and two girlfriends. I was the inspiration for The Jerry Springer Show.
JERRY
You're 53 years old. What's your biggest accomplishment?
BIDEN
That's easy. During COVID, I proved to the Trumpsters crack was safer than Ivermectin.
JERRY
You may be goofy, but there's a Republican conspiracy against you.
BIDEN
Thanks, man.
JERRY
Hunter Biden everyone. See you tomorrow.
The Jerry Duncan Show
(c) Dean B. Kaner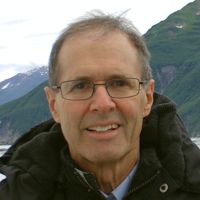 Latest posts by Dean Kaner
(see all)