Please Pass the Manohla: 'Looper'
A bite-size review of "Looper," starring Bruce Willis, Joseph Gordon-Levitt and Emily Blunt. Written and directed by Rian Johnson.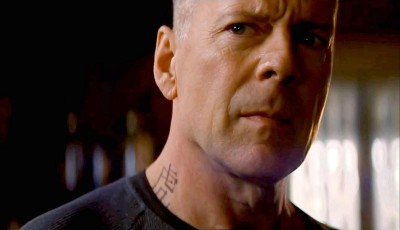 My written comment on a card to the guy running the screening of this movie the other night said, "Philip K. Dick on steroids." Please note the fresh review of this film from Ms. Dargis for the Times. She too invokes Mr. Dick's name, but not before my own invocation of that author's handle. Manohla must be reading my mind.
"Looper" is covertly pregnant with visual cues and stuff…well-acted…and mounted, but comes off nonsensical due to the rapid flip floppery between "time zones" and juxtaposing a Kansas of 2044 with yet a more distant future in a very down home folksy way that I remember as a young boy, living in semi-rural areas of that state.
What's best about this film is its excellent internal scenes taken in singularity, not strapped together in the zippity-ho-hum of, now you get it/now you don't. Or, oh here's a new scene to watch. And how does it connect with what I've just seen, and why isn't the scene that just ended not seem to have actually concluded, yet?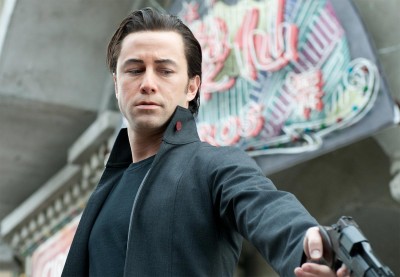 This is very cool. Let's hear it for filmic shorthand.
The movie played, for me, as something with which Director Johnson was needing to impress his film buds. He probably did…and will. I think there should be an award for a writer/director who doesn't just pull stuff out of his arse…but from a time machine, already.
Emily Blunt is stunningly lovely yet hard-edged…and Joseph Gordon-Levitt, after seeing him play really nice guys in movies, is really on to something as a young, hard ass Bruce Willis (with make up) at war with his older self. Of course, even as his older self: Bruce be Bruce. (Bruce was at his best in tow with Cybill, keeping it lite.)
"Looper" will connect well with those who went, uh…gaga over "Inception" which also had Gordon-Levitt on the cast roster. Heck man, stuff flies through the air in this one, too. That's likely to signal to some "Looper" deserves an Oscar.
Even while watching "Looper," it was hard to believe that I was, again, in Kansas … some more.

Latest posts by Gary Chew
(see all)