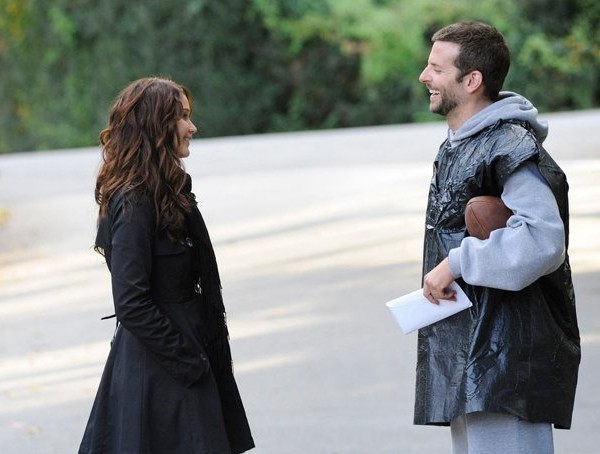 'Silver Linings Playbook' — a film review by Gary Chew
No main characters in "Silver Linings Playbook" exist that aren't Type A personalities. The energy runs high for nearly for every moment of this new film from David O. Russell ("The Fighter," 2010) that's really been getting some huzzahs.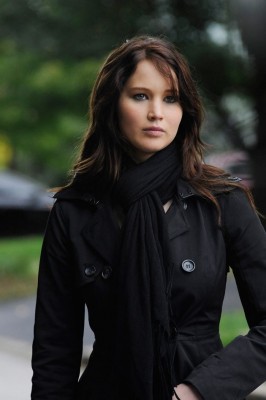 "Silver Linings," you could say, is a date movie with cajones, touching all the right, giddy, holiday buttons in grand style. It might be such a overwhelming crowd-pleaser and blow up enough box offices across the nation to already have an Oscar lying somewhere in wait for it.
How can a film miss that's about contemporary, stressed-out people who are waist deep in the spasms of following professional American football with competitive dancing on the side? What else is there on the TV, I ask. And I ask that since I no longer have one at my house.
It's almost impossible for a filmmaker to lose making such a movie as "Silver Linings" with actors like Jennifer Lawrence and Bradley Cooper in the Type A leads…and Robert De Niro thrown in for more mature Type A activity from the gray-haired set.
Then there's the music that's been dubbed-in: "What Is Life?" by George Harrison, a Christmas standard from Sinatra and a Johnny Mathis hit love song recorded well before most in the cast were born. And be ready for Stevie Wonder's "My Cherie Amour," the song that makes the leading man in this movie go ballistic.
All the buttons are touched, and well before Christmas.
Remembering what a fetching button Jennifer Lawrence was in "Winter's Bone, the young actor fetches again as Tiffany in "Silver Linings." As such, Lawrence really gets hard ass. In fact, she's so hard ass, you'd think that Jen was channeling Julia Styles before the cameras. But whoa, Julia Styles is in the movie, too. She plays Veronica, Tiffany's married sister.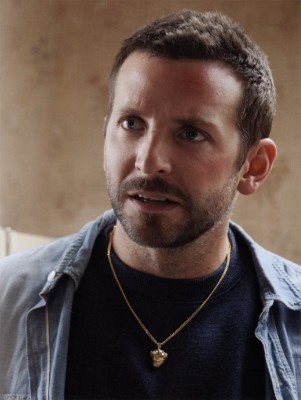 Good casting.
Bradley Cooper is superb as a mentally riled dude named Pat Solitano. Pat's demeanor indicates he might be abusing methamphetamine, but he really isn't. It's more a matter of his beating himself up for catching his wife, Nicki (Brea Bee), taking a shower with another guy one day when Pat gets home early. Pat and Nicki are split; not yet divorced, but with Pat being smacked with a restraining order.
All this puts Pat in the looney bin for about 8 months after beating hell out of the guy washing Nicki's back.
The movie opens with Delores Solitano (Jackie Weaver) picking up Pat, her son, from a Philadelphia mental facility and moving him to the family home where Pat Solitano, Sr. waits (yip, Robert De Niro).
There was never a more devout fan of the Philadelphia Eagles than Pat Sr. If you're a real football fan, this will make "Silver Linings Playbook" even more endearing.
Tiffany is a lovely, greatly disenchanted, unemployed widow of a Philadelphia cop. She's in much the same mental state as Pat, Jr, and having slept around with several at work, Tiffany lost her job. Pat is playing it straight not being able to get Nicki out of his head; obsessed with patching up his marriage.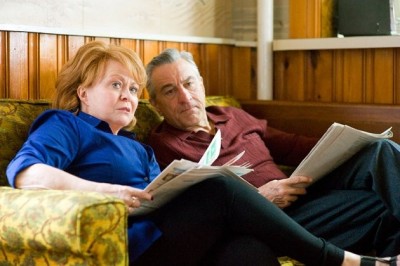 Tiffany puts herself on a platter for Pat, but he (if you can believe this) "ain't goin' for it." There is a noteworthy sequence in the film between Pat and Tiffany when, at Tiffany's urging and cajoling, the pair focuses on a dance competition she's preparing for in which he agrees to participate. The Terpsichore the two work out together has a positive effect that diminishes the couple's disturbing mood swings … if only for a little while. These brief moments showing them develop the choreography for the contest have their characters at complete ease as they move to the music.
But the Type A personalities flail on and on, as the story moves toward an ending that (How can I say this?) has about as few surprises as one could expect from an R-rated family, holiday-like motion picture. Even a private letter sealed in an envelope that plays an important part in the plot made my early suspicions about the missive come true.
On the other hand, folks in this film are good … and they're game. They give it their all, including the indefatigable and enduring De Niro. Supporting players provide really fine, mostly Type A backup to all what's happening up front.
I felt a little touched and a lot tired as the final gun from the gridiron … rather screen … sounded for "Silver Linings Playbook." But I did give thanks that Sylvester Stallone wasn't around do his Rocky thing in the film since it was shot in the City of Brotherly Love.

Latest posts by Gary Chew
(see all)