A big debate has been sparked about what is right…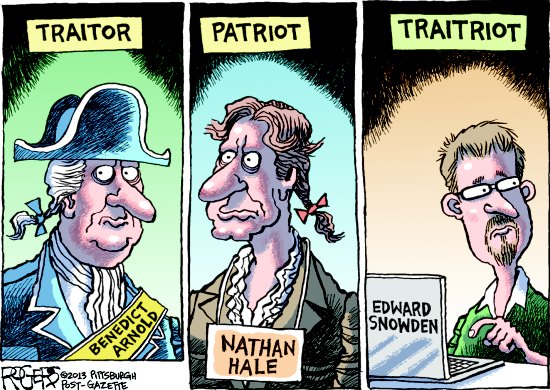 and what is not.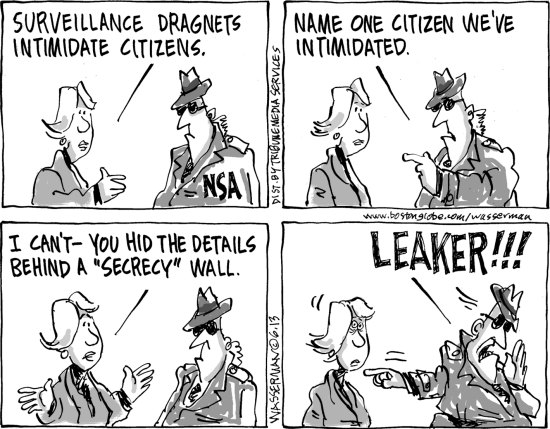 They say monitoring social media helps fight terrorism…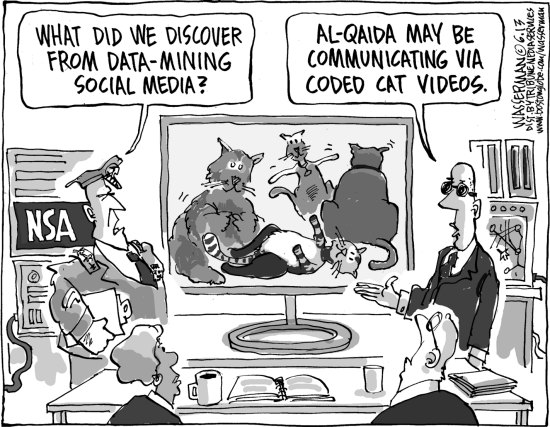 but most decry the lack of privacy.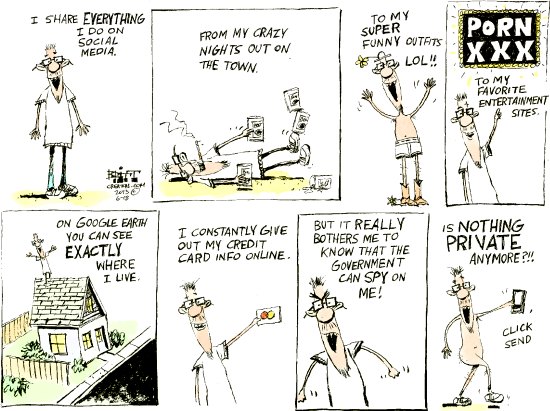 On top of the NSA scandal, the Supremes ruled…
that cops can sample DNA when they make an arrest.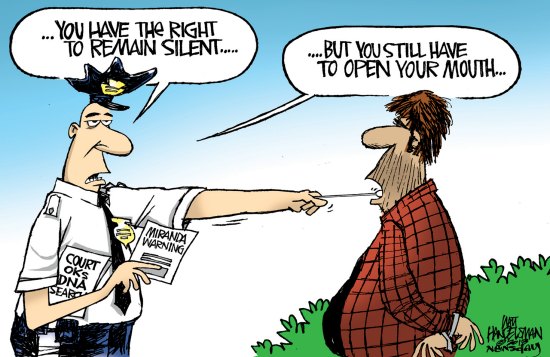 In the hands of wrong people…
this technology could enable an abuse of power.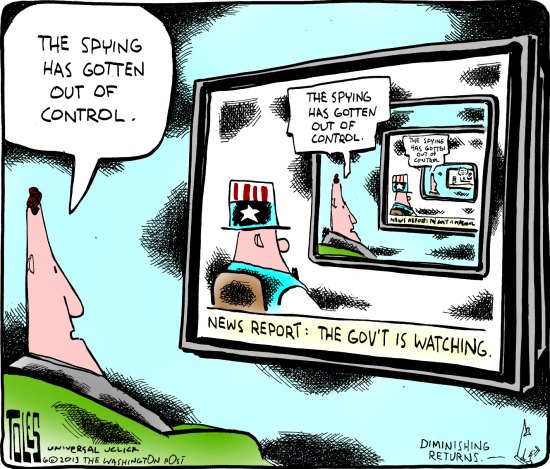 The end.
If you like this special kind of 'news coverage,' please share! Thank you.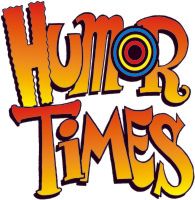 Latest posts by Editorial Cartoons
(see all)