by Argus Hamilton
Casey Anthony's lawyers revealed Tuesday she's considering altering her appearance for her own protection when she gets out of jail in Orlando Sunday. They said she may get plastic surgery and change her name. It's process known in Los Angeles as getting off the Greyhound bus.
Breaking Bad starring Bryan Cranston airs on AMC Sunday. He plays a chemistry teacher with cancer who cooks crystal meth so he can leave his family millions. It's so popular the Food Network is thinking of having a competition show starring the country's best meth cooks.
Newsweek placed a photo of Sarah Palin on the cover Monday which showed her arching her back in a low-cut sweatshirt. The magazine was clearly trying to sabotage the former governor. They used Photoshop to enhance her breasts and put Nixon's face on her body.
President Obama trailed former president George W. Bush in popularity in a poll taken of Arabs living in the Middle East. It makes sense. The Arabs preferred President Bush because he would always give them a little warning before the bombing began by going to Congress first.
The Joffrey Ballet was locked out in Chicago and faced a canceled season Tuesday because of stalled labor talks. It was bad news for the president's promise of economic progress. He was pretty much down to running for re-election on the low unemployment rate for gay people.
The L.A. Times reported that iPhone apps are on sale that produce perfect counterfeit photo IDs and driver's licenses. It's alarming. All an Arab terrorist needs is a Mexican ID and not only can he cross freely into Arizona, he gets free health care if he's wounded in the explosion.
Fed Chairman Ben Bernanke signaled an easing of monetary policy Thursday, prompting gold prices to rise to sixteen hundred an ounce. It's created a new gold rush. Gang members in California are now shooting each other over control of river bends instead of street corners.
The San Diego Freeway in Los Angeles was closed for a ten mile stretch at Sepulveda Pass all weekend for bridge work. It's a nightmare for forty million people. Traffic was so snarled on the freeways by six o'clock this morning that Rodney King was arrested for drunken idling.
GOP candidate Michele Bachmann surged into the lead in Iowa over Mitt Romney in a poll of likely caucus voters. She promised a crowd she'll get rid of everything that's mean-spirited or vulgar in America. It's the first time comedians have ever been threatened with ethnic cleansing.
Iowa conservative group Family Leader asked all the Republican presidential candidates to sign a pledge to remain faithful to their spouse. Is this necessary? If there's one thing we learned from Jimmy Carter and Barack Obama it's that presidential fidelity does not help the economy.
New York pea farmers ripped President Obama Monday for saying it's time for Americans to eat their peas. He's also told us sneeze into our elbows and lay off snack foods and cola. He wants our teeth to be in great shape so when the Chinese come to buy us he can get a good price.
President Obama said Tuesday Social Security checks may not go out in August due to the budget impasse. His plan is to cut off seniors, blame the Republicans and run for re-election. It's the best idea since Tiger Woods added unlimited texting and data to his cell phone account.
Rupert Murdoch shut down London's News of the World tabloid Sunday when reporters were caught hacking the voicemail of British subjects to get news and quotes. It's not a problem here. The paper tried hacking the voicemail of Americans and all they ever heard were sales pitches and collection calls, same thing the National Securiy Agency has to sit through every day.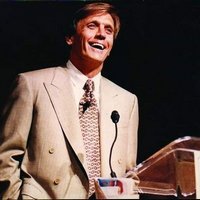 Latest posts by Argus Hamilton
(see all)